Technology has innovated nearly every industry, and the hotel industry is no exception. The Hotel business is complicated with many different areas from customer service, to reservations, to hospitality and payments needing to be coordinated in order to insure that guests have the best possible service and experience. New technologies allow hotels to provide better service and to do it cost effectively. The top hotel operators embrace the best new technologies because it can give them an edge over the competition. Here are the top five hotel technology companies and their products that are innovating the industry.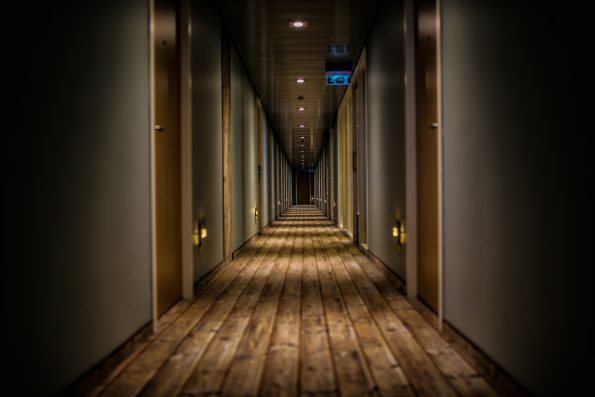 1. Verdant
The largest electrical costs for a hotel is its HVAC system, so having the most efficient system is paramount. Verdant energy management devices now allow hotels to both use their HVAC systems more efficiently and save significantly on their energy consumption and costs. While smart thermostats and occupancy sensors monitor and respond to fluctuations in occupancy, smart energy management systems like Verdant EI use sophisticated machine learning algorithms to continuously analyze historical thermodynamics, and local weather patterns, to optimize energy consumption in real-time, all year round.
2. Quore Cleanings Plus
Quore offers hoteliers an extensive variety of property management systems (PMS), their Cleaning Plus software system is the one most talked about as a standout. This program has been meticulously designed to help housekeeping, the front desk and management stay coordinated on room cleaning and any updates. Hotels can use the program to synchronize room cleaning, inspections, reporting and maintenance. Management can track the entire process in real time and this information can be relayed to relevant departments at the hotel so everyone is fully up to speed. Management can also use it to create shifts, manage resources and schedule maintenance. All of this hotel technology in one piece of software.
3. LaaSie
Rewarding your guests for their patronage is a helpful tool that gets them coming back to your hotel. But the implementation and management of a rewards system can be complicated and require lots of bodies if not done efficiently. This is where LaaSie is so useful. The software uses artificial intelligence to provide immediate rewards to your customers. You can set the criteria and even change it on the fly to accommodate your specific guests. And best of all, LaSie provides industry leading customer service, so you can get assistance or feedback from the hotel technology company.
4.MyAllocator
These days more than 80% of the hotel rooms are booked through 3rdparty travel sites. For a hotel, this can create a nightmare in keeping track of all of these bookings from so many different vendors. There is a definite need for a pie of software that can keep track of these room bookings or it could be a nightmare scenario for your hotel. My Allocator is a channel manager that excels at management of digital communications at your hotel. It will update you immediately when there is a reservation made by an outside vender whether that party is an online travel site or a travel agency and it can be utilized if your hotel group has several properties. The software is easy to set up and implement and to train your staff to use.
5. Crave Interactive
Making sure your guests are serviced while they stay in your hotel is always a high priority for the best hotels and that I why the products and services that Crave Interactive provide are so loved. The company offers rentable tablet computer that guests can use while at your hotel. They can choose between online and offline tablets depending on their needs. They also provide kiosks to connect with hotel services and outside attractions and activities. The software helps with ordering any hotel amenities and for discovering and booking any activities in the city or town where the hotel is located. Guests can order room service, spa treatments, and any other hotels amenities wherever they are in the hotel, or even outside of the hotel so it is waiting for them when they arrive.
With wonderful new hotel technology like those listed here, and many others modernizing and making the industry more efficient, the smartest hoteliers are embracing the new tech and increasing their revenues and guest satisfaction.