Are you the owner of a new start-up? And, have you recently fallen ill and been unsuccessfully treated by a medical specialist? Consequently, do you suspect that you are a victim of medical malpractice? And, if so, what steps do you follow to file a medical malpractice suit? How do you protect your business's viability if you are not able to work?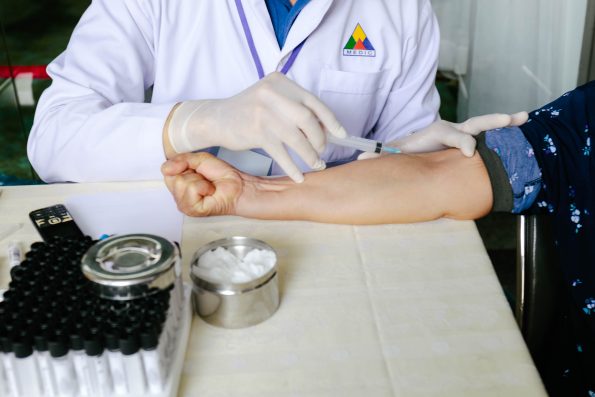 By way of answering all of these questions, let's look at a definition of medical malpractice. Secondly, let's look at your legal recourse as well as the steps you need to follow to file a lawsuit with the civil court.
"In my opinion, our health care system has failed when a doctor fails to treat an illness that is treatable." – Kevin Alan Lee, The Split Mind: Schizophrenia from an Insider's Point of View
Medical Malpractice: A succinct definition
Wikipedia.com defines medical malpractice as a "legal cause of action that occurs when a medical or health care professional deviates from standards in his or her profession, thereby causing injury to a patient."
Additionally, the basis of medical malpractice must be the ability to prove gross negligence by the treating doctor.
Consequently, the consideration of this definition gives rise to the following questions:
How do you prove gross negligence?
Are there any valid reasons for filing a medical malpractice claim?
Isn't filing a lawsuit against a medical specialist being vindictive?
Tips to help you file a medical malpractice suit
These questions are all valid and deserve careful consideration. And, the following pointers or tips will provide an answer to each of these questions and provide advice on how to file a medical malpractice suit.
Hire a medical malpractice legal expert
A medical malpractice case falls under the Personal Injury or Tort law. This type of law is resource heavy, complex and requires expertise from a qualified Miami, Florida medical malpractice attorney to guide you through the process. A medical malpractice lawyer will be able to help you complete the necessary documents and gather the necessary evidence.
Technically speaking, you can attempt to file the lawsuit with the correct civil court. However, you will probably not be au fait with all of the legal and technical jargon. Therefore, the doctor's attorneys who will file the counter lawsuit or response to your claim will be able to argue successfully against you.
Thus, it's better to hire experienced medical malpractice lawyers to file the claim and argue your case on your behalf.
As an aside, most of these claims do not end up in front of a civil court judge. They are settled out of court between the two attorneys.
The validity of filing a claim
This point can be challenging to decide. It's easy to assume that accidents happen, and there needs to be liability or responsibility taken for the incorrect or failed procedures due negligence. This might not even be intentional.
As indicated by the article published in the International Journal of Medical Sciences, titled, "Burnout, Job Satisfaction, and Medical Malpractice among Physicians," the stated objective was to "estimate the incidence of recent burnout in a large sample of… physicians and analyse associations with job-related satisfaction and medical malpractice experience."
In summary, the researchers found that burnout and the lack of adequate medical resources contributed to the increase in medical malpractice lawsuits filed against the doctors.
As an aside, even though the research was conduct by looking at Taiwanese medical professionals, the conclusions drawn are relevant to this argument.
Final thoughts
The last point that needs to be highlighted is that the reason to file a medical malpractice suit is not revenge. It is merely to protect your company and personal assets and ensure a guaranteed income while the patient is healing from the incorrect treatment. It's solely a case of "paying the bills" while the victim is unable to work.