For decades Hong Kong has stood out as a business hub that entrepreneurs can look to when they want to grow their ventures into multinationals. Think of any big multinational you know today, and the chances are that it has a presence in Hong Kong or used the jurisdiction as a stepping stone for growth. So, let us ask the big question: Why Hong Kong business?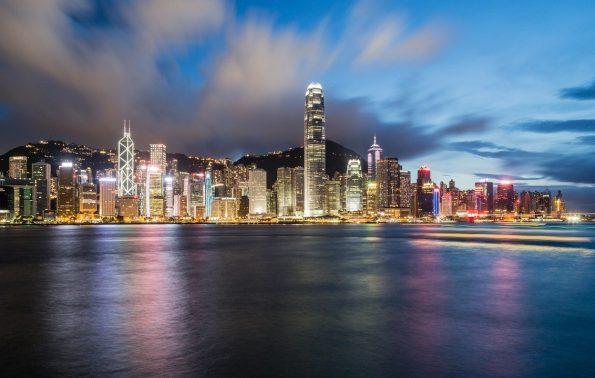 In this post, we take a closer look at Hong Kong to tell you why it should be your first choice when seeking to grow your business to the international market.
Hong Kong is the Main Gateway to China and Entire Asia
When you decide to register your business in Hong Kong, it opens more doors for operations and growth. Because of its location at the heart of Asia, Hong Kong serves as the main gateway not just to the Hong Kong market but also to Mainland China and the entire Far East. This is why Hong Kong has won the tag "meeting point between the East and West."
Over the years, Hong Kong has cultivated a trustworthy environment for investors from the west and used all efforts to build robust economic ties with neighboring countries. For example, the Hong Kong administration has entered into bilateral economic agreements with most neighboring countries, which means you can easily grow your Hong Kong business beyond its borders.
Hong Kong is the World's Freest Economy
As an island with no land for agriculture or mineral resources. Hong Kong adopted a business-based approach to drive its economy. The economy is run by the principles of free trade, free markets, and free businesses, which mean that it is open to all people. Here are some core elements that help to propel businesses and the economy to the next level:
No legal restrictions on inward and outward investments.
Strict anti-corruption regime.
Robust legal system.
You can import your goods to China under zero tariffs.
Relatively Hassle-Free Business Setup
To take your business offshore, the first step is registering it. But this has always been a challenge for many businesses because of many hurdles put on the way. But not with a Hong Kong business. To incorporate a company in Hong Kong is pretty straightforward. The process is well documented in the Hong Kong Companies Ordinance, which details the documents that you need, fees and time requirements. And you know what? You can now register a company in Hong Kong without going there. Here is the process:
Identify an agency to register the company on your behalf.
The agency prepares the documents and submits them to the registry on your behalf.
You get the certificate of incorporation so that you can start running your Hong Kong business.
If you are looking forward to opening an offshore business, one of the best jurisdictions is Hong Kong. The benefits associated with taking your business to Hong Kong are many, and we have just pointed out a few. You will also enjoy low & straightforward tax regime, and highly developed infrastructure. If you want to grow, it is time to move to Hong Kong.