Whatever type of business you want to start, there are a lot of things to consider. Apart from your staff complement, office space, payroll and other practical considerations, there are some which might seem hidden to first-time business owners: those elements which have to do with legislation, regulation and compliance in your given industry. Even in the world of tech, there are aspects that you need to examine, key among them being your business health and safety.

What exactly is Health and Safety?
In most countries, business health and safety regulations will have a very broad scope, oftentimes detailing requirements in sections under an act. These sections will either apply to your industry or not but there are some general regulations that need to be met:
In any workplace, there should be adequate lighting, heating, ventilation and the workspace itself should be in a clean condition (irrespective of how an employee leaves their personal workspace, the general workspace including floors and furniture should be clean and well-maintained);
There should be toilets with enough washing basins and soap (the number of toilets is proportional to the number of employees);
As a sub-point in those toilets, the employer is not allowed to leave employees to source their own toilet paper and must also provide toilet paper free of charge to all employees;
Refreshment facilities, primarily for water but also for tea, coffee or any other refreshment the employer sees fit to offer;
Safe passageways where employees can walk without slipping or encountering tripping hazards;
Provide adjustable furniture to meet the different physical needs of every employee;
Provide safety and fire equipment in clearly demarcated and easily accessible places, this also includes the provision of stairs as a safe exit in buildings with one or more floors.
These are just some examples of the requirements which can be found in any country's business health and safety regulations.
Enforcement of Occupational Health and Safety Regulations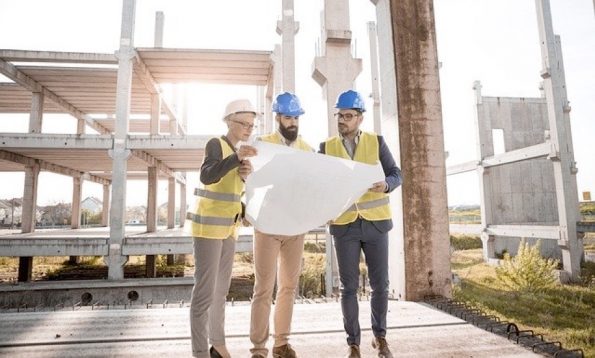 Nowadays, most businesses choose not to have a dedicated health and safety officer unless they are constantly dealing with heavy, dangerous machinery or are involved in perilous conditions such as mining, construction etc. For those who choose not to have in-house health and safety officers because it is not financially feasible, or sometimes necessary to have that level of oversight Occupational Health and Safety (OHS) consultancies serve just fine. What these consultants do is inspect buildings and workspaces regularly according to an agreed upon schedule to see if companies continue to meet the latest in occupational health and safety regulations. They know exactly which regulations apply to your business uniquely and are then able to make recommendations to help you remain compliant.
What Does it Take to Become an OHS Practitioner?
Occupational Health and Safety Practitioners will have to know the exact legislation, regulations and policies of the country in question. Furthermore, they will also need to have a working knowledge of occupational health and safety standards of a variety of industries and then specialise later, if they choose. A good way to become acquainted with a country's occupational business health and safety framework is to take an introductory occupational health and safety online short course which will equip you with the necessary skills to enter the profession. From there you can apprentice and learn the ropes and continue building on your knowledge, skillset and qualifications.