Enterprises invest in cloud technologies to complete projects faster and meet primary development objectives. In order to compete, modern businesses need a full suite of DevOps tools, such as a container registry and Helm repository. Teams can retrieve information, share insights and collaborate with one another using the latest cloud applications. An enterprise simply needs internet connection to use these tech tools. These enterprises advance further when they use Cloud Access Security Broker (CASB) solutions as well. When business owners do not invest in CASB solutions, they can still reap the benefits that cloud computing offers. However, they risk losing their company data to hackers. Avoid this outcome with your own business. Read this post to learn how enterprises are using CASB solutions for threat protection.

Account Access Monitoring
Firstly, enterprises use CASB with these solutions for account access monitoring. Large corporations often authorize multiple employees to use the same cloud applications. That way, teams can collaborate with one another and complete projects quicker. However, these collaborative efforts also put enterprises at risk. Business owners struggle to notice outsiders within their systems. They get overwhelmed with the amount of their own employees using applications. Employees also face this challenge. Workers often assume that their colleagues made changes that hackers actually made. They then fall victim to cyber attacks on cloud apps. Invest in a CASB solution to protect yourself against these threats.
Shadow IT Detection
Invest in a Cloud Access Security Broker (CASB) solution for shadow IT detection as well. According to Tech Target, CASB tools were originally created to serve this purpose. Shadow IT detection protects enterprises from common cloud cyber attacks. Many businesses refer to shadow IT as unsanctioned applications. These apps pose risks to companies. The top CASB solutions reduce those risks by identifying unsanctioned apps automatically. Enterprises that use these tools gain insight into unsecured applications before putting their company data into them. Thus, they keep their sensitive information out of hackers' reach. They proactively prevent cyber attacks with CASB tools.
Malware Threat Protection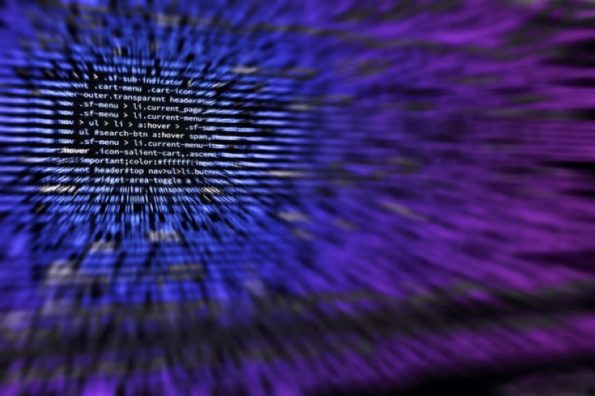 Additionally, enterprises use CASB solutions to protect themselves from malware threats. This is the biggest security concern for many business owners. Research shows that these attacks are on the rise among successful companies. Hackers use malware to gain access to accounts and retrieve information on a variety of cloud apps. Any business that uses email or file sharing apps is prone to malware attacks. Fortunately, you can prevent data loss and damage by simply investing in a reliable Cloud Access Security Broker solution. This tool uses the latest technologies to detect unusual activity. It then clears the systems of malicious content. Keep this CASB advantage in mind as you work to improve your enterprise's threat protection.
App Usage Tracking
Enterprises also use CASB solutions to track their app usage. By tracking your app usage with a CASB, you can stay up to date on user activity. Many companies prepare for hackers trying to gain access to their business accounts. However, they often forget that insiders can take on the role of a hacker as well. Unfortunately, more and more businesses are dealing with insider cyber threats. CASB solutions track app usage to detect suspicious insider behavior. Invest in one to identify malicious activity conducted by disloyal employees. Then, you can reduce your cyber threats and keep your growing company's information secure.
Data Object Scanning
Furthermore, the best Cloud Access Security Broker solutions scan data objects. Companies often fall victim to cloud app cyber attacks by opening suspicious data objects. They open files that contain malicious content. Employees click on links in phishing emails that open gateways for hackers. Hackers have an abundance of possibilities at their fingertips. Thus, it is crucial that enterprises scan files, documents and other attachments before opening them. Use a CASB solution to complete these tasks quickly. The best tools use advanced technology to examine contents faster than the average human could. They also determine whether apps meet company standards or not fast. In this way, they improve threat protection for enterprises.
Enterprises invest in the top cloud applications because they increase productivity levels significantly. However, they also pose risks. Invest in a CASB solution to monitor account access. These solutions also automatically identify shadow IT apps so you can avoid using dangerous tools in the first place. Since malware threats occur frequently, CASB solutions also include features that protect against them. Simultaneously, they track app usage to detect suspicious insider behavior. Finally, these tools scan data objects for malicious content. Today's growing enterprises use Cloud Access Security Broker (CASB) solutions for threat protection in numerous ways.