Employee health is important to monitor and support, especially for startups. The struggle to support smokers in their addiction recovery is difficult. As an employer, you need to make available the many new, and not-so-new approaches to breaking the smoking habit. One approach is the promotion of vaping, but there are some serious safety concerns you should be aware of that may put your employees at risk.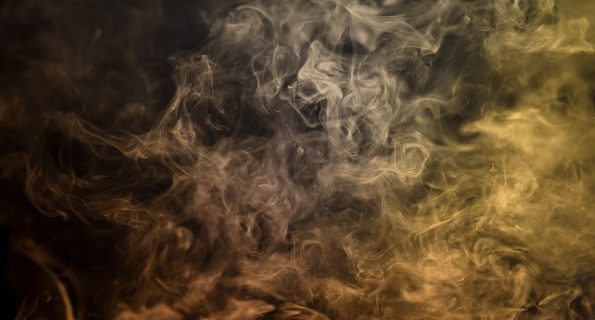 Let's start with a brief introduction to vape pens. Vape pens are often called vaporizer or e-cigarette. The name tells about the functionality of the vapouriser briefly. It's an electronic device which uses heat generated from an electric coil to vaporize some liquid. We must keep in mind that electronic cigarettes are the alternative to conventional cigarettes. So, we must not forget the need of nicotine for a smoker. It is the thing or substance for which a smoker smokes cigarettes. Where gone the nicotine in the electronic cigarette?
E-Liquid – A Nicotine Concentrated Liquid
When you buy the liquid for the electronic cigarette or vape pen, you hear a new term "e-liquid." This e-liquid is nicotine concentrated liquid. When then vape pen button is pressed, the battery starts giving power to the coil which generates heat. This heat is used to vaporize the e-liquid which has nicotine. These vapors are inhaled by the user, and hence he intakes the nicotine
It's Not Safe
Now coming back to the main question, i.e., "Is it safe to health?" In a concise answer of yes or no, the answer will be obviously "NO." But let's go little deeper in this "NO." Cigars and cigarettes are injurious to health, and we all know about that. It may cause lung cancer, cancer of the mouth and other breath related diseases. Research and experience have proven that and we can't deny the facts. Now the question is little changed with vaping.
We all know that electronic cigarettes use nicotine so is it dangerous in the same ways as cigar or cigarette? Now the answer is again a simple "NO." The level of nicotine in the cigar is way higher than a cigarette. A rough study says smoking a cigar is equal to smoking seven cigarettes. A cigarette is dangerous in another way. It uses a paper wrap, and the smoke of paper destroys your lungs very severely. Moreover, cigarettes and cigar has tar in it which sticks onto the lungs and creates a dark layer. This layer prevents air from entering into lungs and getting filtered. It causes breathing problems and other diseases.
Caveats
But when we talk about vaping with vape pens, they use only a limited level of nicotine which is way less than any cigar or cigarette. Moreover, it doesn't have tar or paper wrap, so lungs are not much in danger when you use vape pens as an alternative to cigarettes. Vapors of electronic cigarettes are not harmful to the person sitting close to you because it's not smoke. So, in short, we can say that electronic cigarettes or vaporisers are not purely good for health, but the danger attached to them is way less than any cigarette or cigar. Risk level is low even if you were using double filtered low tar premium tobacco cigarettes. It's better to stay away from smoking if you can. But if you can't stay away, it's better to switch to electronic smoking rather than smoking cigarettes.
So tread cautiously when you promote vaping as a solution to your employees who smoke. Overall, the benefits will outweigh the risks, but proper use is critical.