Running a business, particularly when you're first starting out, can be a challenging endeavor unless you're one of the few for whom money is no object. If your business hasn't been launched yet but is in the process of planning, you have a lot to think about. That includes evaluating your personal financial status, lifestyle, resources and investments.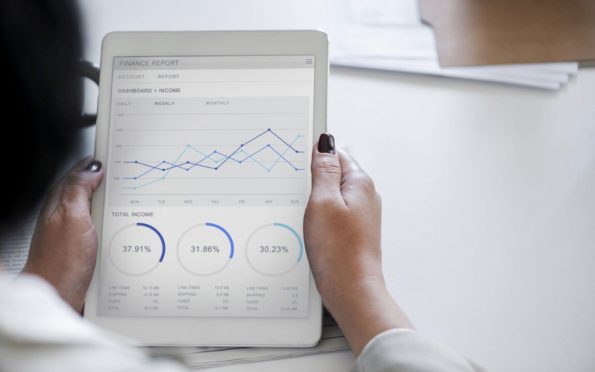 Having enough money is one of the most important factors for success, but considering location is important too. Just recently, WalletHub aimed to help aspiring entrepreneurs by comparing relative startup opportunities across over 180 cities in the U.S., and Jacksonville, Florida, which also happens to boast a comparatively low cost of living, ranked relatively high among the best places to start a business. You may also be able to save big by purchasing one of the Jacksonville homes for sale and increase your odds of developing a successful business at the same time.
Of course, location on its own doesn't equal success – and, a business can't be run on determination and skills alone either. So, if your finances are low, you may want to start investing.
According to Business Insider, a recent study by US Bank found that in 82% of small business failures, poor cash flow was the biggest contributor. One of the best things you can do is invest in your business, whether it's developing the very best products, offering exceptional service or something else, it's difficult to beat the returns, particularly if it increases cash flow, but you should also invest in other ways too.
Penny Stocks
If you aren't all that savvy when it comes to investments, start with penny stocks. As they aren't worth much, a common stock sold for under a dollar on the market is a great way for a small business owner to learn the market and develop important skills. Once you understand more about how it works, you can move on to other types of investments.
Mix Things Up
All small business owners should have a good mix of active and passive investments in order to balance the risk reward tradeoff. That typically includes international exposure with active investments through an expert manager, as well as a passive fund tracking the S&P index, notes US News.
Make Sure Your Investments Align with Your Business Goals
Think of investing as a way to enhance your income rather than supplement it, by taking a close look at your business goals, business plan, financing and debt load. Don't take money you need for one area of your business to multiply holdings – if it turns out poorly, it's going to be very challenging to recover, especially if your cash flow is already low. Investing isn't meant to be like gambling.
Keep Your Portfolio Diversified to Reduce Risk
The more diversified your portfolio the better. Diversification is the first rule of thumb for designing an investment portfolio, as investing across a range of asset classes and varying risk profiles are essential to successful investing and wealth preservation. As each small business is unique, customization is a must which means business owners and their advisers should evaluate strengths and weaknesses, as well as review historical performance through various market cycles. For small business owners who plan to keep the business in the family, or hope to provide for future generations, this type of strategy is especially critical. Once you've worked so hard to build a successful business, preserving the wealth associated with it is key.