Your education isn't something that begins and ends in the classroom. If you want to keep on honing your digital skills, you'll want to seek ongoing training so that you can continue to learn after you're done with formal schooling. According to Malcolm Gladwell, you can't master a field without putting in around ten thousand hours' worth of practice. Since adults spend a significant amount of time at work, it's one of the best places to learn and use new skills.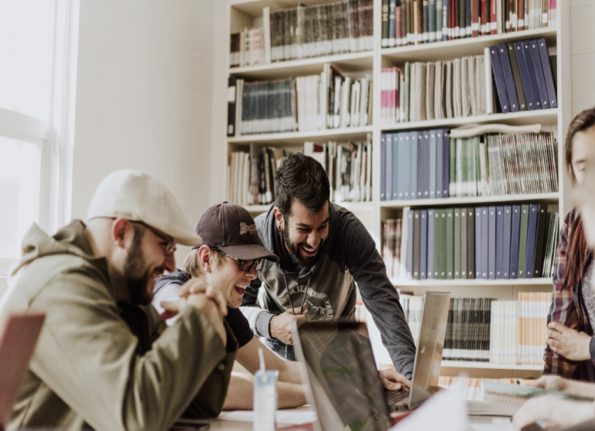 In spite of this, a report from the CIPD (Chartered Institute of Personnel and Development), employers in the United Kingdom are investing less money in training than other significant economies are. This is a concerning bit of information, particularly when you remember that the skills gap is steadily increasing. Today's businesses are facing numerous challenges. Employees are the most significant asset any organization has, which is why it's difficult to understand why companies aren't putting money into upskilling.
Another report from STL Training of over 2000 UK workers found that 33% of all those that responded believed this lack of digital skills in IT was hampering them from doing their job properly. The report also suggested that a large percentage of the workforce can't use tools like Microsoft Word and Excel and many were embarrassed to ask for help.
Skill development initiatives need to start at the top. Organizations must do more than make an investment in staff training. They must also make a commitment to change readiness. To do this, there are five steps that must be completed.
Communication is Crucial
It's important for a company's leadership to discuss the benefit of new digital skills like data literacy to all workers that must be impacted. It's important that workers can see the ways in which these changes will benefit them. This will increase their willingness to participate in training.
Be Aware That Some Employees Will Resistant Change
Humans are creatures of comfort. When the ways in which we work change, there are people that will resist or show hesitance. There will be adoption barriers to overcome. It's important for organizations to look at the reasons behind this unwillingness. This will help companies to overcome obstacles, which means innovations won't be disrupted.
Get Ready For Big Changes
When all of the employees at a business are data literate, it's likely that the business will change in a myriad of ways. Businesses shouldn't be fearful of these types of changes. Instead, they should welcome them. At the same time, companies should ensure that they maintain their culture and mission even in the midst of major changes.
Use Holistic Methods
It's important to remember that all of your workers are unique. They deal with different challenges based on the role that they are in. You should keep this at the forefront of your mind when working towards data literacy. Not all employees will have the same training needs. Treat every worker as an individual in assessing their digital skills.
Consider Role Design
It's important not to take a one-size-fits-all approach when it comes to employee responsibilities or roles as well. It's essential to look at how every job role will change. Make sure employees are told about changes to their roles.