If you're looking for Coronavirus business support, you're not alone – and we're here to help.  The novel COVID-19 coronavirus and resulting lockdowns have impacted heavily on the health and day-to-day life of individuals and families across the globe.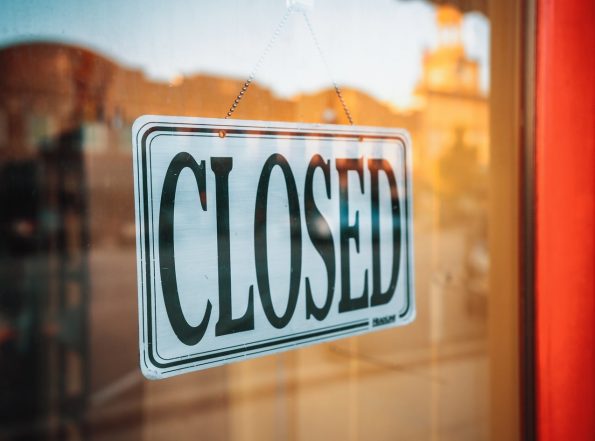 Concerningly, the situation is also affecting the health of companies. Almost overnight, companies of all sizes and in all sectors have run into severe difficulties.
We're here to help you through
From the start of the outbreak, our team at Hudson Weir has been inundated with queries from companies that had been profitable and growing – until the coronavirus pandemic.
We understand that many directors and business owners are becoming increasingly concerned, so we've prepared the advice below to offer immediate coronavirus business support.
What is my responsibility as a director?
Firstly, and most importantly, you must make sure you know what your responsibilities are. It's vital that these statutory duties are carried out correctly, especially if your company is facing financial difficulties.
If you're unable to ensure company debts are paid, you could be found guilty of wrongful trading if you allow the situation to become worse. This could lead to the risk of disqualification.
It's therefore essential that directors consider what financial precautions and planning must be put in place now to prevent any further negative consequences.
The sooner your company acts, the better. Fortunately, there are many options available to you. We've outlined them below.
Government initiatives providing coronavirus business support
The UK government has recognised that the country cannot afford to allow companies to go under as a result of coronavirus.
The government has published guidance for businesses, employers and employees, including a package of new coronavirus business support measures. These can be accessed from Monday 23 March 2020.
Key examples for businesses to consider include:
A Coronavirus Job Retention Scheme
Deferring VAT and Income Tax payments
A Statutory Sick Pay relief package for small and medium sized businesses (SMEs)
A 12-month business rates holiday for all retail, hospitality, leisure and nursery businesses in England
Small business grant funding of £10,000 for all business in receipt of small business rate relief or rural rate relief
Grant funding of £25,000 for retail, hospitality and leisure businesses with property with a rateable value between £15,000 and £51,000
The Coronavirus Business Interruption Loan Scheme offering loans of up to £5 million for SMEs through the British Business Bank
A new lending facility from the Bank of England to help support liquidity among larger firms, helping them bridge coronavirus disruption to their cash flows through loans
The HMRC Time To Pay Scheme
Options for company rescue
If you're worried the government initiatives are not accessible or supportive enough for your situation, or your business is struggling to survive, there are other options that we at Hudson Weir can provide.
The main role of an Insolvency Practitioner is to help stop things from getting worse, through restructuring, financial planning and/or the orderly winding down of a company.
In insolvency, there is never a one-size-fits-all approach. Our team at Hudson Weir is available to help you through your difficulties by recommending one of the following approaches:
Company Voluntary Arrangement (CVA)
A Company Voluntary Arrangement is a formally contracted repayment plan that typically lasts up to five years. The company is able to continue trading during this period. Before a CVA, a company can also apply to be protected from legal action. If the company complies with the terms and agreements of the CVA, it may be saved.
Company Administration (ADM)
A Company Administration provides protection from creditor threats and legal action whilst the Insolvency Practitioner attempts to rescue the company (including potential restructuring) or achieve a better result for creditors than if the company was placed into liquidation.
Creditors' Voluntary Liquidation (CVL) with repurchase of assets
A Creditors' Voluntary Liquidation is an option for companies who are insolvent and struggling to cope with pressure from creditors. As opposed to the stressful procedure of a compulsory liquidation, CVLs are a director-led process, offering a greater level of control. The Insolvency Practitioner will manage creditor claims and the winding down of the company in an orderly and manageable way.
Seeing it through together
It's natural to worry in these unprecedented times, but there's plenty of coronavirus business support available to help mitigate any damage to your company.
It's important to remember we're all in this together – the key is to be responsive and proactive, and support each other where we can.
If you'd like further guidance or advice, please don't hesitate to contact us by email at info@hudsonweir.co.uk or by calling us on 0207 099 6086. We will sit next to you at the table and stand by you.
This article was originally published on this page.