When you use effective advertising, you will be able to gain more profits and grow your business faster. While you need to utilize multiple marketing channels to help your company achieve growth, one of the best types of advertising methods to use are dynamic ad insertion technology.  
If you're not aware, DAI is a technology that enables you to insert your ad into a video stream. You can insert your ad into live videos, linear programming, and video-on-demand content. 
It works like this: an encoder is used to transcode and condition a video stream based on the provided embedded protocol data. At appropriate points, cues are inserted into the playlist and the ads are played over the network to viewing devices during the ad breaks.  
But you don't need to concern yourself with the technical side too much. The important thing is that you start using dynamic ad insertion.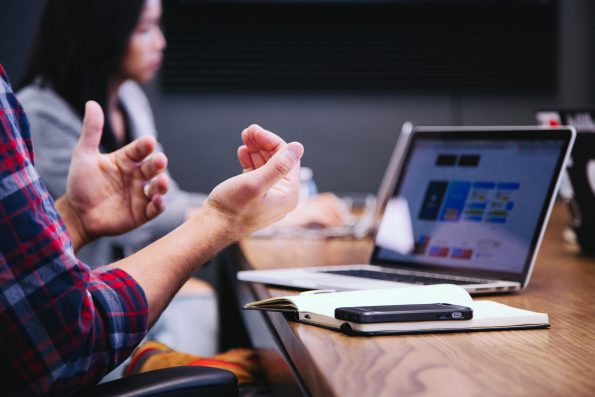 Image source: https://unsplash.com/photos/5QgIuuBxKwM
You Can Accurately Reach Your Target Audience
The main advantage of dynamic ad insertion is that you can target your advertising to very precise groups of people. 
For instance, you can base your targeting on behavioral profiles, socio-demographics, or geo-localization. You can even target per content, per device, and per user. 
Armed with such a helpful tool, you can turn more viewers into leads and more leads into customers. In turn, that enables you to grow your company and increase your brand awareness. 
You Can Dynamically Adapt Your Ads to Reach More Prospective Customers
Another great thing about DAI ads is that you can plan the ads for specific time slots in video content like podcasts. At the same time, you can easily switch those time slots, based on predefined data, to better target your customers. 
For instance, when you identify peak viewing times for a podcast, you could effectively manage your ads so that they reach the maximum number of viewers at the right time, and thus increase your conversion rate.
Technological Advancements Are Helping Dynamic Ad Insertion to Be Even More Effective
Many technological advancements have occurred in recent years that have benefitted dynamic ad insertion and the advancements are sure to continue. 
For example, the latest achievements in big data, cloud-based video processing, and behavioral analytics have enabled advertisers to target audience segments better. 
As tech continues to improve, you'll be able to grow your marketing reach. In turn, you'll be able to grow your business. 
You Can Use Data to Your Advantage
Gathering and analyzing data is crucial for understanding your customer demographics and targeting your ads more precisely. 
By gaining insights, you can better address consumer demand, create thematic ads, and further personalize your marketing approach. Better yet, you can match your ad's content to the content of a video channel. In turn, your ad can be perceived as less disruptive and you can potentially gain more conversions. 
Of course, with more conversions comes more custom. That leads to faster business growth and higher profits. 
Summing Up
Half of the battle is finding the right type of online ads to use. Well, as we have seen, dynamic ad insertion can be one of the most effective online advertising strategies. 
To recap, with dynamic ad insertion technology:
You can accurately reach

your target audience

.

You can dynamically adapt your ads to reach more prospective customers.

You can create more effective marketing campaigns thanks to technological advancements. 

You can use data to your advantage.
Online ads may be overused, but when they're utilized in the right way, they can still be one of the most powerful weapons in your marketing arsenal.