Starting a high-risk business can be very lucrative, but you need to understand what it means to start one and what you are getting into so that you know what to expect. You need to consider everything from financial risks to legal requirements so that you do not get in trouble or put your business at even more risk. This article will discuss the most important things you need to know before starting a high-risk business.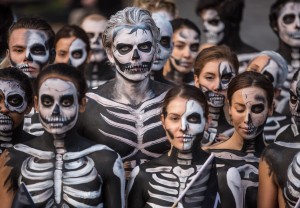 1. You Need a Source of a Lot of Capital
Before starting such a business, you need a solid business plan as well as a source of a lot of capital. The reason is that these businesses often require more capital to start because of the uncertainty they come with. Second, you also need to understand what it means to start a high-risk business before putting money on the line. The reason here is that high-risk businesses fail far more often than other businesses. Once you understand all this and are adequately prepared, you will be in a better position to start the business.
2. Sourcing Capital Might Be an Issue
Even though we understand how important getting enough capital for a high-risk business is, getting the capital in the first place might be more challenging than anticipated. Why? Because the business has a limited credit history. With few data points to use to determine how healthy the business is, leaders might not be too willing to give you the capital you need, especially after they understand the nature of your business.
3. There is a Higher Risk for Chargebacks and Fraud
High-risk businesses typically have higher rates of chargebacks than low-risk businesses. This often manifests in either chargebacks or fraud. When a business has a high rate of chargebacks, it may find it hard to open a merchant account with banks, and this also applies to fraud.
One of the best ways to eliminate these chargebacks and fraud and reduce financial losses is through account verification. High-risk businesses can verify merchants quickly, stopping them from opening an account and thus eliminating this risk and threat.
Businesses should consider payment solutions like Envestnet | Yodlee ACH payments which are both safer and faster. The inbuilt account verification also helps eliminate fraud thereby standing out as a premier payment solution for high-risk businesses. This ACH payment solution from Envestnet | Yodlee is available through their app and API, with Envestnet | Yodlee providing other fintech solutions driven by data and data analytics. They also have financial wellness, wealth management, retail banking, and open banking solutions to help consumers and businesses have better financial outcomes.
4. Risk Does Not Look the Same for Every Business
Just because you start a high-risk business does not mean that the risks you face will be the same as other businesses. For example, startups have to deal with different risks compared to foreign and small businesses. To thrive in this space, you need to understand what risks your unique business will face and find solutions or ways of working around them.
You should do enough research before starting a high-risk business. By knowing what to expect and the types of risks you will face you give yourself a better chance of succeeding.