Why promote your brand? A simple answer is that brand promotion helps to inform and persuade your target market that your company's offer has value. Is that really all it does, though? In its elementary form, an advertisement might say, "Hey, this product exists and solves this problem. You should buy it." But outside of corny infomercials, we don't see such straightforward marketing these days, do we?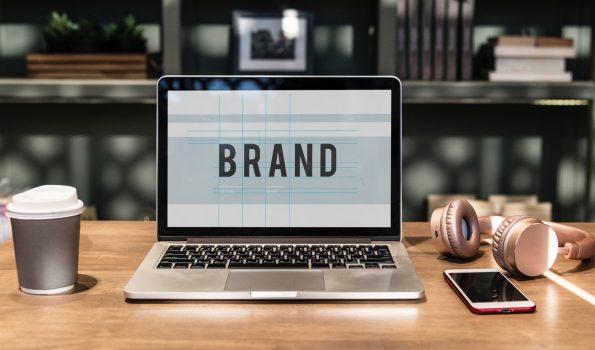 Take modern beauty brands, for example. Only a handful of the time they'll sell you the product directly in the ad. Often, the company will publicly advocate for inclusive beauty, human rights, or another issue related to a larger vision without even mentioning their product. That's because modern consumers buy into brands before buying products.
Marketers refer to this concept as brand equity. It's the idea that a brand's name and perception have unique value separate from the value of the products and services it offers. Many aspects help build brand equity, such as brand image, brand loyalty, and brand associations, to name only a few. Because of brand equity, promoting your brand is more important than ever before. It goes beyond informing and persuading. It establishes end to end integration between your company and your audience by accomplishing these key things.
Visibility
Your product can only make you money if customers know it exists. However, without any exposure, your target market has no way of even considering your offer. Visibility through promotion allows you to connect your business to your target market, thereby making all other marketing techniques viable.
First Impressions
First impressions matter. Even for brands. Especially for brands. Your results on Google, your advertisements, or any other promotional technique will almost always be seen before a customer experiences your product or service. Those first impressions can make or break a sale, which is why how your promote your brand is as important as what your brand offers.
Set Realistic Expectations
First impressions also tell your audience what to expect from your company. This matters for returning customers because if expectations don't align with reality, customers won't return for more. If expectations are too high, customers are disappointed with the actual offer. They might not return, or worse, they might spread negative word of mouth about your brand. On the other hand, if expectations are too low, customers won't engage with your brand in the first place. Branding is your chance to create realistic expectations from the get go to ensure customer satisfaction.
Recognition
Whether through a logo, a jingle, or another memorable element, your brand needs to be recognizable. If there are no salient features in your brand promotion, consumers won't remember you or build up a collection of brand associations. Visual elements, such as logos, are especially memorable, so printed promotional products can quickly achieve brand recognition. Try offering promotional giveaways, such as portable chargers or screen cleaning stickers with your company logo, to spread awareness. The more you expose your brand to your audience, the more familiar it becomes.
Connect to Your Audience on Another Level
One way to enhance the memorability of your brand is to connect with consumers emotionally. This connection has to do with the perception of your brand and how it makes your audience feel. Think back to brand equity. Regardless of how valuable a company offering is, consumers make purchases based off of brand associations and brand loyalty, both of which are built through brand promotion. At the end of the day, customers don't spend hours on hours researching every item they buy; they decide based on how they perceive your brand emotionally.
Distinguish from Other Brands
That being said, customers might spend five to ten minutes researching a product or brand, for example on Google. In that case, you want to make sure you've promoted your brand in such a way that it's visible when searched and that it has a leg up on surrounding brands crowding the results page. Since brand promotion adds another level of value to your brand that your product can't provide on its own, this is your opportunity to communicate to your audience what makes your offer unique and remarkable.
Consistency
Brands are recognizable when they're consistent. Promotion unites marketing, sales, product development, and all other business aspects to a common goal so that your business is cohesive rather than disjointed. By keeping all aspects consistent, you establish a brand strong, unified brand identity to eliminate any uncertainty or doubt about the company.
Guide Your Audience Through the Buying Process
Although making a profit isn't the top priority for all companies, business generally want to make money. Successful promotion of a brand will steer a buyer through every step of the buying process, from awareness, to interest, to desire, to action. By linking promotional techniques end to end, from awareness to action, you prevent buyers from falling out of the buying process at any one of the stages. Think of promotion as a safety net to catch members of your target audience at every stage of the decision process.
Long ago, the business model was far simpler. You created a product line or a service, paid attention to profit. Maybe you even had flyers or were sophisticated enough to offer on online store. Those days are over. Now brands have personalities and values to uphold. In many ways, they are like people — active, unique, sometimes even polarizing. They engage in politics and social issues. They fit into some cliques, or markets, of people better than in others. Make sure that your brand makes a name for itself and finds its place in the market through thoughtful and relevant brand promotion.