There is a comfort in predictability and familiarity. People like to know what to expect at work. They don't like unpleasant surprises or radical change. And yet change is integral to progression, advancement and success. So how can we, as managers, business leaders and HR executives, help employees overcome a natural aversion to change? In our change management efforts, how can we get them excited about new processes and adaptations to your company culture?
At People Insight, we recently worked alongside industry leaders in the financial sector to explore how businesses, large and small, can bring their people with them through transformational change.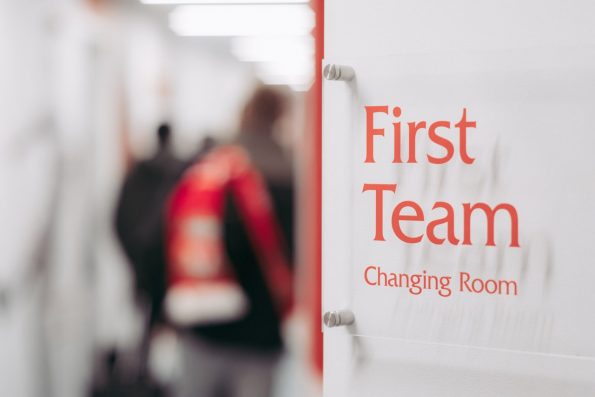 Below, we'll explore the guiding principles companies use to successfully navigate organisational change.
Involve Your Employees in the Change — and Explain the 'Why' as Well as the 'How'
You can't expect your employees to get excited about a change when they don't feel a part of it. To get your employees invested and enthusiastic, you need to explain the "why" behind the change.

What brought about the change? How will this change improve the company? How will it streamline day-to-day processes for everyone involved? Your employees not only deserve to know the answers to these questions, but knowing the answers could also make them even more eager to help the change succeed. The last thing you want is for your employees to view it as "change for change's sake".
You should also make an effort to involve your employees at this stage. Ask for their input and feedback, which brings us to our next point…
Communicate, Communicate, Communicate
It's been shown that the fear of the unknown is the root of most of our fear-based psychopathologies. Put simply, this means the fear of the unknown makes everything worse. When we don't know what's going on, what to expect or what the outcome will be, we panic. The unknown causes us to be hypersensitive to risk. We catastrophise and dramatise. When it comes to change management, we mitigate a lot of resistance and anxiety simply by communicating — every step of the way.
To get your employees on board with cultural change, take the time to prioritise communication before, during and after the change. Let them know how it will affect them. Let them know that as their manager, your door is always open and that if they are experiencing any issues relating to the change, you are there to help. There are several communication strategies you can use, including one-on-ones, employee surveys and focus groups. If you are passionate about the change and you communicate this well, you might even find that your employees pick up on your enthusiasm and run with it.
Change Your Perspective on 'Failure'
Some employees are averse to change because they aren't sure how they will cope with the transition. If your employees were confident with the existing processes and they achieved great results, it's understandable that a change to the status quo might be threatening. What's required here is a shift in how your company as a whole perceives and reacts to "failure".
All meaningful change is likely to entail a degree of setbacks and "failures". It will take employees time to get used to certain changes and adjust. Let employees know that this is okay and all in the name of progress. In fact, these "failures" teach all of us valuable lessons, and this is something to be celebrated. The worst thing you can do is encourage employees to keep failures to themselves — this way, nothing is learned and employee morale suffers.
The More Frequent Change Is, the Less Scary It Is
Apart from death and taxes, change is the one thing in life we can rely on. Nothing remains static — agile organisations shift and grow all the time, and this is a good thing. Companies that thrive teach employees that continual advancement and adaptation are an inevitable part of company life. Highlight changes that are upcoming — no matter how small — discuss them openly and analyse the aftermath. A subtlety of change management is that the more frequent change is within an organisation, the more acclimatised employees will become and the less intimidated they will be at the prospect of more change.
Give Employees a Solid Grounding
Change is constant — but you should give your employees a solid grounding. Change management requires that we let them know that there are some things they can always rely on to never change. Focus on what matters to you, as an organisation and hold to it. For example, if you prioritise flexibility and work-life balance as company values, keep these in mind over the years and throughout all changes. This way, employees won't have to worry that the company they love will become something else altogether — and something they won't want to be a part of. Your company has a particular employee experience and a unique culture. As long as employees can rely on those remaining the same, they will be more inclined to get excited about other organisational changes.
About the Author: Carolyn Nevitte is HR Director at People Insight, a company that helps organisations measure and improve the employee experience through employee surveys, 360-degree feedback and expert consulting.