Working overtime has the benefit of more money in your wallet. But, if you're working all the time, especially as a startup, when will you have a chance to spend it? Sure, saving money is essential, but you have to treat yourself to a spa day from time to time.
Sometimes having to make that appointment can just add stress to your day. You end up putting it off until before you know it, another year has gone by and you're still no step closer to getting that massage. That vacation you took didn't truly relax you, so you end up damaging your health in the long run. 
Studies delineate that stress can significantly reduce your lifespan, up to ten years at least. What if you could avoid dealing with the entrepreneurial pressure it takes to set up all these beauty appointments by taking advantage of an on-demand beauty app.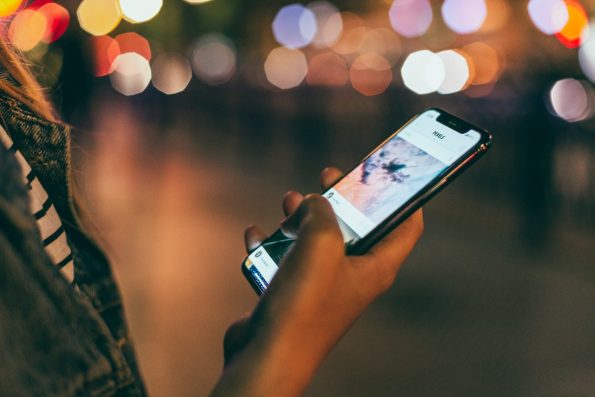 Ever since smartphones entered the market, on-demand beauty apps emerged slowly. As technology progressed, so did these beauty apps. In 2019, on-demand beauty apps are what everyone is raving about. 
Cities such as New York and Los Angeles have had access to these convenient beauty services for years. Only recently has the rest of the United States caught up. Now, there are nationwide beauty services you can access on your phone without having to utter a sound. 
Who can benefit? 
Any individual who doesn't have extra time on their hands to pamper themselves could finally do so with one of the beauty apps we recommend. 
Professional designers have gone on to create beauty on-demand applications that offer a variety of services. You can setup mani-pedis and massages with a couple of swipes. Customer testimonials all say that the prices are roughly the equivalent of what a salon or spa would charge. 
You want to have access to the best professionals on the app, so try to book your appointments ahead. If you're the type of person where personal care days continuously slip through your mind, you can still book an appointment with an available stylist or manicurist. They will show up to your door the same day. 
 On-Demand Beauty Apps to Check Out 
Everyone's heard of Rachel Zoe, but not many have heard of her project DreamDry. Its exclusivity ensures that the professionals available are capable of producing high-quality work. On the app, you can favorite specific stylists and even recommend them to your friends who are also using DreamDry. 
In-home spas sound like the best possible way to get a massage, and thanks to Soothe; it can be a reality. This app features licensed masseuses that show up right to your door. You don't even have to worry about the tools because the masseuse will bring the setup with them. This means massage table, oil, and more are included in the price. 
Services offered include makeup or hairstyling in a user-friendly format that makes the booking experience as stress-free as possible. This on-demand beauty app has compiled a list of professionals in Los Angeles, Washington DC, Nyc, and surrounding areas. 
Each stylist has a portfolio you can browse and reviews to attest to their quality of work. The prices are all upfront, so you can easily see if it fits your budget. 
Final Thoughts
It's understandable to have second thoughts about using these apps. Keep in mind that these apps are so inclusive that they have photos and testimonials for the high quality work these experts can provide.  There are design, user interface, and marketing lessons in each of these.
These apps feature diverse stylist options to ensure they accommodate all hair textures and skin tones. Enough research points to on-demand beauty apps being the next fad that will become as normal as uber.