If you own a business, there's a lot of time and energy that went into making it what it was. You probably spent years sacrificing to establish a solid company. And no one wants to see their hard work go down the drain in a matter of seconds because of a lack of business security.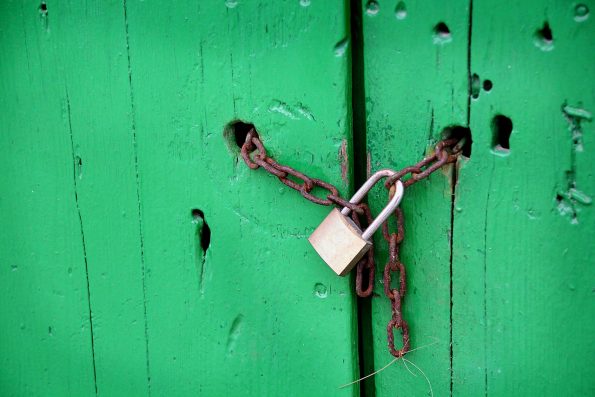 While the digital age has an endless number of e-commerce stores and companies, brick and mortars are still alive and well. If you want to protect your business, business security should be a top priority! Acquiring around-the-clock manned security might not be a viable option for you. Here's why you should consider gates and barriers.
Limits Access to Your Property
One bad thing about open space for your business is that it's essentially accessible to everyone. Depending on the size and type of business it is, there might be numerous points of entry that make your business even harder to protect. Instead of worrying about these areas, setting up gates and barriers can limit your entry points to a few designated spots. Rather than allowing people to roam freely within your business, you can control and monitor exactly who you let into your space. Business security is critical to protect your assets.
Stops Trespassers
No matter what kind of business you own, you're always going to find that there are "curious" people in the world. Trespassers can fall into a few categories. On one hand, there are those who are simply nosy and want to see the literal ins and outs of your business. On the other hand, you're also going to find the trespassers who are interested in taking what's yours. In both cases, some type of security barrier is going to help stop unwanted people from entering your company.
Protects Your Company's Image
In the 2010s, image is everything. Nowadays when someone sees a massive business security system, that adds to the company's image because others see their products or content as something that is worth protecting. Outside of this look, gates and barriers are going to protect the damage others can do to your image. If any person can get onto your property, you're opening your business up to vandalism like trash and graffiti. Instead, with security measures set in place, you could help boost and protect the image of your company.
Traffic Control
Sometimes most people look at business security as a means for monitoring those on the outside, but security is also set in place to watch those on the inside. Gates and barriers are a good way to watch those who might be lurking around your business. They can also be used to make sure your employees are behaving accordingly. An employee might be working abnormally earlier or later than they should be and while there are tons of employees who spend countless overtime hours working hard, there are also a number of them who make ill use of the time. With a gated type of security setup, you'll be able to monitor who is in your building and why.
Deciding to get security for your business might seem like a difficult issue. While you might have to drop a pretty penny to establish a safe, fool-proof system, the pros far outweigh the cons. Gates and barriers are infinitely important to business security. And while they'll help your company and image, nothing will be more at ease than your peace of mind.