When employees are happy, their productivity is usually high. Employees who enjoy what they do are likely going to perform well in their duties as well as stay longer in the company. Therefore, the employer should invest in ways that will enhance the joy of employees in the workplace. Gamification is considered one of the ways that employees' work and workplace as well can be made enjoyable. It taps into the need for instant feedback, gratification, and rewards. The tools for gamification are effective in engaging employees, enhancing productivity and cutting down on staff turnover.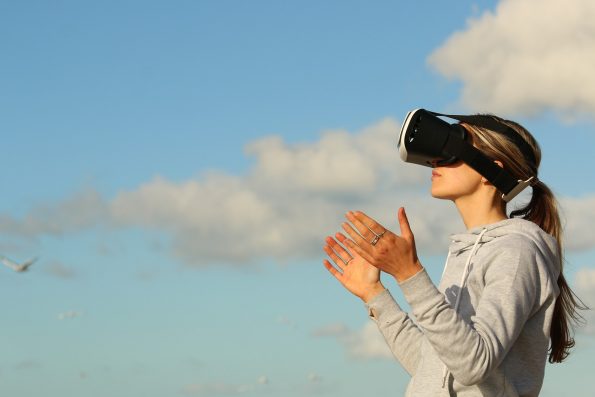 A good example of this is Pokémon Go, which has had a lot of global influence and impact amongst gamers. The game gets the players exercising and exploring where they are. For brands, it increases engagement and in-store revenue. These same theories can be practiced in the workplace to enhance employee productivity and engagement.
Making Corporate Gamification Efforts Work
It is the joy of every employer to have happy employees engaged in what they do. The case is even better for customers. When people enjoy what they do, their productivity shoots up. However, employers must invest in good games because not every game-based application has the same helpful effect as Pokémon Go. Most importantly, the focus should be on the choice of a gaming app should be in line with business objectives. The design should enhance meaning and creativity. When staff members don't feel engaged and are not concerned with what needs to be done, productivity is affected. For workplace games to work there should be an already existing culture of engagement that works for all. Positive practice and culture is needed and therefore should not be replaced by workplace games as a cure for poor performance.
Need for Planning and Execution of Gamification Projects
Some of these gamification projects fail due to poor planning and execution. When employees are not motivated to work, the gamification process to them will be another set of tasks to be completed. As a result, they will likely not bother and when they do, they will just waste time with it instead of working towards achieving the intended effect. Planning ensures that the intended input is made for the desired output. That way, there will not be an over-reliance on the need to gamify work. Putting too much trust that employees will respond to the gamification effort in the correct way is not the best way out for productivity. If a gaming activity at the workplace aims at over-engaging employees and monitoring their movements every second, it may have a negative effect on productivity.
Ensuring Success of Workplace Gaming Efforts
Gamification at the workplace has succeeded greatly in the corporate world. One such good example is SAP – involved in building enterprise software for business operations management and enhancing customer relations. As an example, a company had one objective of motivating sales professionals and ensuring that they were ready for complex consultative sales meetings with prospects. A gaming app, Roadwarrior was used in place of the conventional CRM notes. Using this app, they simulated meetings with sales prospects in a way that enhanced their engagement and productivity in the actual meet-ups with clients. This was good for corporate motivation and training.
With this success, there is something you need to remember: take time to understand the needs of the employees. This is useful in the formulation of a solution that works well to address such needs and make sure that everyone benefits. Taking a custom approach towards work gamification is always recommended to drive engagement. For that reason, one must invest in software that relates to the real work experiences of the employees in order to produce the desired impact.
Design Employee Gamification Apps
In the design of gamification apps for the workplace, it is important to define the goals to be achieved and why they are important. Next, understand user effects especially on actions that lead to rewards in relation to the business objectives. Most importantly, the design should be made around the user experience. More than that, it should be fun to use it. The game elements used should be right for the workflow and for the team.
Gamification in the workplace has a lot of positive impact on employee productivity when applied in the right way. For instance, you can buy low priced pool and billiard tables from Home Leisure Direct to help employees improve their workspace better through an entertaining gaming experience. This helps them love their job more, get engaged and even become productive with what they do.