One of the most significant hurdles that many aspiring entrepreneurs must face involves raising capital to launch their business. With some business models, it may take many months or even a few years until the company can break even or turn a profit on a regular basis. All of the startup capital as well as operational expenses during this time must be covered. Entrepreneurs commonly invest some of their own capital in their ventures, but more money is usually needed. These are some of the many ways for today's entrepreneurs to raise essential funds needed for a startup.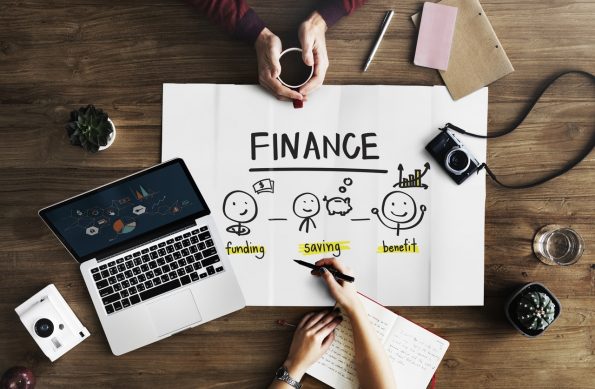 Small Business Loans
Small business loans are one of the most well-known and traditional sources of startup capital. They are used for startups as well as for established businesses when an infusion of funds is needed. You can apply for these loans through many smaller and larger banks. These are loans that are issued by the bank, and they are backed by the Small Business Administration. You typically need to provide an extensive volume of paperwork for your business as well as for yourself personally in order to be considered for a small business loan. Loan amounts may be substantial for qualifying applicants.
Investors
A traditional alternative to a small business loan is to find investors to contribute their own personal funds. These may be silent investors who have no say in the operations or management of your business. They may also be active partners who may make a financial contribution and who also may offer their expertise or other types of resources. Investors may need to review financial documentation, a business plan and other paperwork in order to determine their interest in investing their personal funds in the venture. Keep in mind that investors purchase a percentage ownership in the business with their investment.
Crowdfunding
If you are looking for alternative funding options for small businesses, crowdfunding is an excellent option to consider. There are several popular and reputable crowdfunding websites that you can turn to, and they may have different terms and requirements for you to review. Generally, however, you create an online profile for investors to review about your business. Investors can choose which businesses they want to back and how much money they want to contribute. In some cases, these investors will pool funds to lend you money, and you will make regular loan payments to repay them. In other cases, investors may donate money with no repayment required.
Venture Capital
Venture capital money may be difficult to obtain, but the funding can be substantial for successful applicants. This type of funding is usually from a venture capital firm rather than from an individual investor. This means that the funding amount may be substantial. The venture capitalists usually have an exit strategy that results in their repayment within a short period of time as well as a healthy return on their investment. In some cases, however, venture capitalists prefer to retain an ownership interest in the company.
Raising money for a startup can be challenging, but it is nonetheless essential. In addition to accessing some of your personal financial resources, consider how one or a combination of these various startup capital financing options may work well for your situation.