Financial difficulties can hit any individual or business unexpectedly. Filing for bankruptcy can help you or your business resolve a financial crisis and start building from scratch. It is important that you know before proceeding with declaring bankruptcy your financial position, the process and the limits provided in the Debt limits for Chapter 7 and Chapter 13 Bankruptcy. Identify the provisions that suit your current financial situation.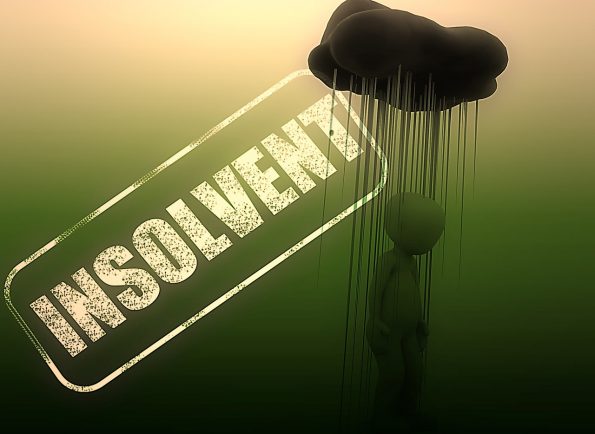 Reliefs You from Imposing Debts
Getting a relief from debts such as credit card bills, mortgage, medical bills and other forms of debts is the main benefit you can accrue from declaring bankruptcy. You will simply walk away from any debts that were threatening your financial well-being. This does not mean, however, that you can live irresponsibly accruing debts only to declare bankruptcy to avoid paying. There are strict measures that you must adhere to before being allowed such a reprieve.
Avoid Foreclosure and Replan Your Mortgage Payments
If you happen to lose your job or get some emergency that forces you to delay your mortgage payments, then you can file for bankruptcy to avoid losing your home. Declaring bankruptcy will stop any foreclosure actions put against your house and allow you to keep it. You can restructure how you are going to resume your mortgage payments based on your current or expected earnings. You also get to have the payments suited to your earning hence making your home more affordable.
Better Plan for Your Finances
Credit cards are common in many households in recent times. While they can come in handy when you do not have enough money for a particular occasion or when you urgently need to purchase something, they are also very dangerous if you depend on them too much. For one, you can easily slide into debt if you fail to track your spending relative to your earnings. When you file for bankruptcy, you have to forego using credit cards. Not using credit cards may seem as an inconvenience to many, but it is actually an advantage since you can now learn to live within your means.  You can now have a concrete budget based on what you earn enabling you to live a more peaceful and fulfilling debt free life.
Avoid Nagging Calls from Creditors
When you are in debt, you keep on receiving nagging and harassing calls from creditors asking you to pay your debts. Such calls can have a psychological and even mental effect on your well-being as well as that of your family. You are in some extreme cases forced to stay with your phone switched off to concentrate on your daily activities. The moment your complete filing for bankruptcy, the court issues an order to all collectors to cease making such calls. You never have to live worrying about collectors calling and showing up at your house impromptu to collect assets to cover your debt. The law forbids such actions even after you have your case closed.