With the rapid development of technologies, the way we work is bound to change. And it really does. The way we work is changing every day. But with all the slacking, video conference calls and chatting, business are changing and it's always interesting to see how exactly it reacts to outside influences and adapt to significant changes.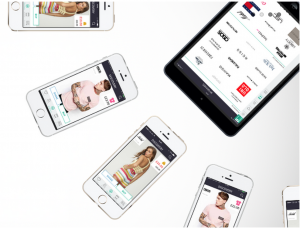 So, from changing the way companies are hiring, where the vast majority of the work is done and how they provide their services, let's go over four things that are likely to change the way people are doing business in the near future. Ready? Let's do it.
Companies will begin to hire more people to work distantly.
If you thought about spending your whole day in your pajamas twenty years ago and having your most productive day at work ever, you'd say this was only happening in your dreams.
Well, now more and more companies are adopting the work from home options and are even hiring employees from different cities, states or even from the other side of the planet.
And that's great! This would allow people to work in an environment that's truly comfortable for them and truly allow them to do their best work.
On the flip-side businesses will have access to better professionals if they can't find their ideal candidate in their city. With even brand surgeries now being done via remote robot connection, would doctors be able to work from home thirty years from today?
Businesses will start accepting cryptocurrency as a mainstream payment.
Even now some businesses are doing it. But there's a big chance where we'll remove traditional money from our lives in the near future. You can even sell bitcoin for PayPal and get instant access to your money, so with cash apps and some banks already embracing crypto, businesses will only follow suit.
Currently, you can pay your Subway sandwich with crypto, with more and more service companies on the way to embrace this type of payment.
Businesses will begin to provide more "contactless" services.
What's contactless? Well, with the current fiasco going around the world, businesses will start doing more and more contactless services.
This means that instead of the delivery guy handing you the food, they'll just leave it in front of your door and let you know when you can go and take it. Of course, payments will be done through online customer to business transactions.
Companies will begin to adapt to new ways of working.
Just as we mentioned above, with the world under a lockdown, businesses will have to learn to adapt if they want to survive.
This means that your local coffee shop might start doing home deliveries, or we'll see some kind of a cool vending machine in front of every Starbucks.
Some companies will have to expand on their current operation, either adapt their current services or add new ones that will cater to the demand of the market.
However, the future goes one thing is sure – business will have to change, adapt and evolve in order to survive and continue to make money.