As a business, it's your job to figure out how you'll reach your target market. Advertising has long been an effective way to capture attention, but the problem is that the average person is bombarded by 5,000 ads per day. You may not realize it, but you'll see potentially hundreds of ads browsing the internet, not to mention any ads you see while you're out and about or in stores.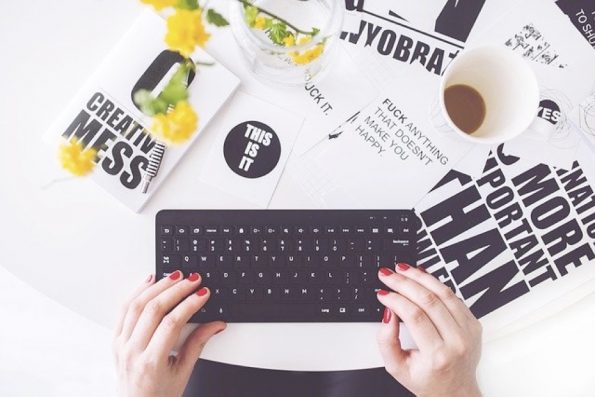 With so much advertising noise out there, it's important for you to cut through the chaos, and one way to do that is by getting creative. With a little extra time and effort, you can put together a creative advertising campaign that hits the mark. Because let's face it: lackluster ads get ignored. Here's what you need to know:
Create a Contest
Contests are a great way to encourage engagement with your brand. It encourages people to interact with your business and serve as de facto ambassadors. Contests are extremely cheap to produce and can go a long way. Furthermore, contests are unique because they build brand awareness without focusing on direct promotion. Studies have shown that followers are more likely to unfollow a brand if they spend too much time on self-promotion. Take some time to learn more about your customer base and what incentivizes them most. Be sure social sharing or hashtag usage is a part of your entry guidelines as well.
Street Marketing
Street marketing is a type of guerilla marketing that's highly experimental and can gain plenty of attention if executed correctly. Street marketing focuses on unconventional ways of promoting products and services in public places. From virtual reality games to insanely create chalk art to unique installations, there's plenty you can do. Take a look at how other companies have executed their street marketing ideas for some ideas for your own standout tricks.
Set Up a Pop-Up Shop
A pop-up shop is a great, creative way to spearhead your advertising efforts and make some money in the process. This is especially true if you run an ecommerce shop and don't have any brick and mortar locations. If this is the case, pop-up shops give you a rare opportunity to meet your potential customers face to face and educate them about what you have to offer. You'll also be able to go where your biggest target market is without having to deal with the traditional real estate heads of brick and mortar stores.
And lastly, pop-up shops can be great tools for product demonstrations. If you've got a product that could benefit from a demo, it can be hard to educate your customer base. But with a pop-up shop, people that approach you will be able to touch and feel your product, and you'll be able to benefit from a sense of urgency and scarcity.

Digital Signage
Social media ads and PPC ads are a dime a dozen. Digital signage is a great way to differentiate yourself and capture the attention of people not buried in their phones. In fact, digital signage is more memorable than static signage, and you can leverage this to your benefit. Start by defining your goals so that you can focus on delivering a single key message to your target market viewers that are most likely to pay attention to your signage. Pick fonts that are easy to read and skim. Furthermore, you don't want to use digital signage to convey a complicated message. Use unique attributes like motion animation to attract eyes initially, but be sure that you don't deter glances with busy text.
Another great use for digital signage is to sell your own ad space. Investing in software for digital signage will help you get started. Pick your favorite layouts and choose which areas can be sold to other companies looking to advertise to your audience. If they're at your recreation center for an event, these same people might be interested in a resort across town. Using digital signage could actually open another avenue of revenue for your business.
Learn From the Pros
When it comes to creative advertising, why not search for ways to gather inspiration? One of the best ways to do this is to learn from the pros. Conduct a search for creative advertising examples, and you'll be met with plenty of options. For example, remember the infamous Blendtec commercials with the slogan, "Will it blend?" tested whether random objects—from glow sticks to marbles to lighters—would blend in a high-tech blender. Another great example is Zoho, who hired pilots to spell out a special URL in the sky above a Salesforce Dreamforce conference, effectively capitalizing on their competitor's audience to reach their target market.