The manufacturing segment is booming with opportunity, specifically in post-pandemic times. Not surprisingly, more and more entrepreneurs are making a beeline to capitalize on the boom. But it also translates into daunting competition in the industry. You can also expect the road to be challenging because of supply chain disruptions. But these concerns should not stand in the way of your business plans because you can achieve success with good planning and strategy. You only need to innovate to gain a winning advantage, streamline operations, and deliver quality products that match consumer expectations. While these goals seem too big to achieve for a startup, some valuable advice can get you on the right track. Here are a few foolproof tips manufacturing entrepreneurs can rely on.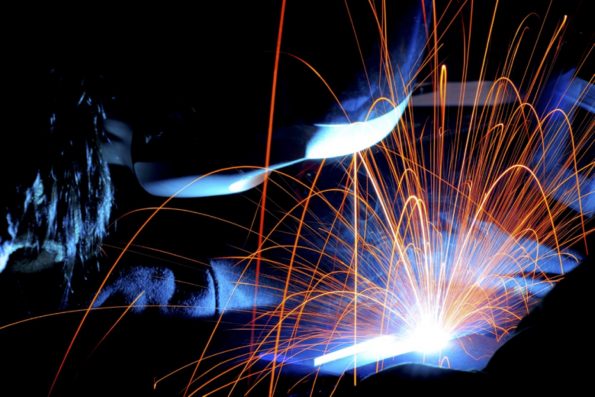 Stick with your niche
Branching out sounds like a tempting proposition for manufacturers. The pandemic led several companies to switch from their core product lines to address the needs for medical products. For example, several leading automotive companies switched to manufacturing ventilators, sanitizers, and PPEs. Although it was the need of the hour, sticking with your niche is a better option if just starting as a manufacturer. Define your core area, develop expertise, and excel in it. The mindset can help you recover from a crisis because it lets you focus your resources only on the core business.
Choose your location wisely
Another valuable piece of advice for a startup owner is to pick your location wisely. Your manufacturing plant should be in a strategic location to enable you to reach your customers easily. Vendor accessibility is equally crucial as it can save you a fortune on supply chain expenses. Also, ensure that your employees can reach the area easily because long commutes are the last thing people want to do in the new normal. While choosing the location, consider factors like rent, utility rates, local regulations, and ease of waste disposal and management.
Build a robust vendor network
A robust vendor network is instrumental to business success. But it becomes even more crucial for manufacturers because manufacturing entrepreneurs operations rely heavily on procurement. Find reputed vendors who offer quality, efficiency, timeliness, and cost-effectiveness. Purity is a critical factor for businesses that require chemicals for their processes. If you buy calcium carbonate, look for a supplier you can trust for top-notch quality and purity. Sectors like healthcare, cement, rubber, plastic, construction, paper, and steel require this chemical for production. Besides building a robust network, invest in long-term relationships as they set manufacturing entrepreneurs up for discounts and cost savings in the long run.
Hire a qualified team
Like any other business, manufacturing companies need to bring the best people on board. Whether you run your operations with conventional machinery or innovate with automation, having the right expertise is crucial. Invest in a seasoned team as it can have a far-reaching impact on quality and output. Moreover, product design experts can understand the gaps between current offerings and consumer expectations and fine-tune your products accordingly.
Keep your employees happy
Experts emphasize the value of employee morale for any business, and manufacturing is not an exception. Companies that invest in employee happiness go a long way to achieve their output and quality goals. Happy employees tend to be more productive, loyal, and efficient, and the results are visible as business success. Small measures are enough to build a happy and loyal team. You can empower employees with training, invest in advanced equipment, and incentivize the performers. Also, seek feedback and work on it to keep people engaged. Go the extra mile with employee safety and well-being.
Drive efficiency in the production process
As a manufacturing entrepreneur, you can win the startup game by driving efficiency in your production process. Efficiency is about producing more per day without compromising the quality of products. It also entails reducing production costs and preventing errors and wastage. You may achieve these goals by hiring more staff, training them, investing in new equipment, or incorporating technology. You can also innovate by automating some processes in your production line. Consider strategies that fit your startup budget and implement them to do more with less.
Most importantly, the right attitude can lead you on the road to success in this challenging domain. Remember that manufacturing entrepreneurs may make mistakes and face failures down the line because the industry is inherently complex. But do not let them dissuade you from the final goal of doing the best for your business. Follow these tried and tested tips to win the manufacturing game as a beginner.