The concept of IT support outsourcing is not a new one, it has been around for years. Companies of all sizes collaborate with experts to keep their tech systems up and running seamlessly. The best thing about this model is that businesses can save costs on hiring, training, and maintaining in-house support staff. Yet they never fall short of assistance when a glitch arises because specialists are always at hand, just like an internal team. Undoubtedly, organizations get the best of both worlds by outsourcing IT support. While everything about these services is alluring, making the most out of them requires some effort. Let us explain how you can maximize the benefits of your IT support collaboration.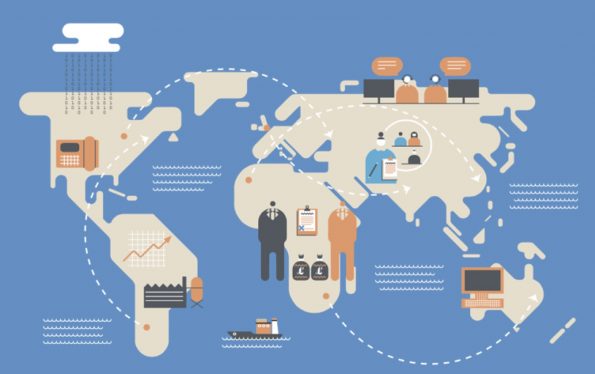 Establish clear objectives and budgets
Defining clear objectives right from the start gets you on the right track with IT support collaboration. Whatever the size of your business, you will have specific challenges with technology. List them out and visualize the ones you may not have faced yet. Likewise, consider your scalability plans to understand your future needs. Check the service offerings of the provider to ensure they cover your current and long-term objectives. Besides establishing clear goals for the partnership, you must also define your budgets. It helps you pick the right partners and service portfolio for your business.
Ace your communications
Good communication is the mainstay of outsourcing success, regardless of the functional area you pick. It becomes even more crucial for IT support functions because you will need to connect with the team more often than you expect. When you collaborate with an outsourcing partner to handle your IT functions, you must invest in excellent back-and-forth communications with them. Also, a great deal of coordination between both teams keeps things on track. Ensure the provider comprehends the project specifications thoroughly. It requires being detailed yet precise with your expectations so that you get them across without overwhelming the provider.
Prioritize flexibility
Another best practice to get the most out of the partnership is to prioritize flexibility. You can do it by finding a provider that offers IT support services remotely and on-site. With such a partner, you have the option to outsource or manage tech internally, just the way you want and need. You may begin one way and move to the other or seek a combination of both down the line. A flexible provider can cover the changing needs of your organization over the years.
Retain responsibility
Most business owners go wrong with IT support outsourcing by offloading their responsibility altogether. Remember that the onus for the overall results is still on you. The best way to get the most from the services is by being actively involved in the partnership. Fix responsibilities of staff members to monitor and manage the outsourcer, stay in close touch, and convey your changing expectations. It ensures both teams are on the same page at all times.
Clean up before outsourcing
Although IT support collaboration is about finding a trusted partner you can rely on for resolving your issues, you shouldn't dump your problems on them. Consider cleaning up your act before moving to the model. You can do the best by deploying new systems and letting the support partner operate and maintain them. Conversely, you can seek their advice to upgrade right after partnering with them so that the systems are easy to manage. Either way, a modernized tech infrastructure benefits your business in the long run.
Look for a perfect-fit provider
Outsourcing makes life a lot easier for business owners, but everything boils down to finding the right partner that complements the company in every way. The last thing you should do is pick a provider randomly only because they offer the services you want. Look for a perfect-fit provider compatible with your business objectives and company culture. Additionally, they must have relevant experience, excellent communications skills, and a dependable working style. The last thing you want to encounter is being tied down with a partner that hardly understands your needs and blends with your methodologies.
Getting the most out of your IT support collaboration is easier than you imagine. You must start by finding the right partner and defining your needs and goals clearly. Ensure to check the reviews and reputation of the provider before sealing the deal. Another valuable tip is to look for a long-term collaboration because the IT support outsourcing partner will understand your challenges and expectations well enough. A little extra effort can help you derive more value from outsourcing services, so follow these best practices to maximize it.