There are many benefits to having a print on demand business. These include not having to worry about the costs of producing products, which can be expensive up front, but it also saves on storage too since the products you sell aren't created until they're actually ordered.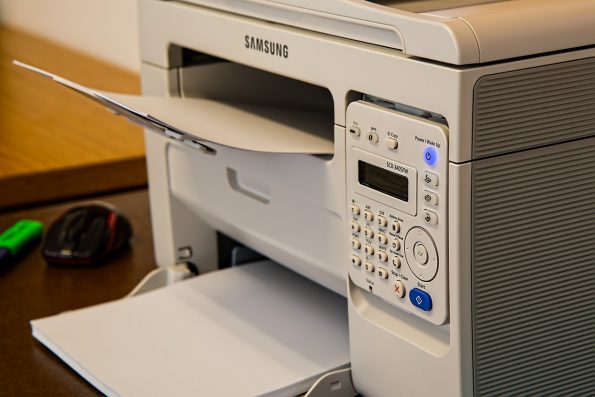 However, if your goal is make print on demand your main business gig, you have to be able to spot the latest trends and react to them quickly. How do you do that? You follow these four steps.
Step #1: Learn Your Industry's Trend Cycles
Each industry has its own trends. So, the first step is to learn the ones your print on demand business is in, not only so you can identify the latest movements, but also so you gain a better understanding of how they begin and roughly how long they will last.
For example, Grace Gordon, Fashion Features Editor for Savoir Flair, shares that fashion-based trends generally start with the manufacturers, the companies that decide which fabrics will top the charts, which color will be declared "hot," and more. Additionally, though fashion used to trend in 20-year cycles, they now often change by the week.
Knowing this type of information tells you as a print on demand business where to look for the newest trends. It also tells you how quickly you have to move to capitalize on them.
Step #2: Identify the Latest Trends
Now, onto the important question: how do you identify these latest trends? This step requires that you do some research.
Look at sites that sell print on demand products and see which ones are selling best. For instance, Amazon's best sellers are conveniently separated by category, allowing you to find the most demanded items in your industry at the time.
You can also look at Shopify's most successful stores and see if any jump out at you. Take a handful of them and check out their best sellers. Then, compare the items and look for similarities in patterns and designs.
What trends do you see? Are their particular styles that appear over and over again? What about colors? These similarities together are today's current trends.
Step #3: Make the Current Trends Your Own
CNBC shares a story of two men—Neil Lassen and Todor Karlikov—who took current t-shirt trends and used them to create a business with revenues of $150,000 per year. How did they do it? By making the trends their own.
They researched the t-shirt designs that were already selling well on Amazon and basing their own designs off of those. Essentially, they just found ways to improve upon them to make them their own.
Looking at the current trends for the items you sell, how can you modify them a little so they still hit the mark but are your custom designs? Can you make the patterns bigger or smaller? What about changing color schemes? Be creative and see what you can come up with.
Step #4: Encourage the Buy
Once you've identified your industry's cycles and current trends, and you've come up with a way to customize the current fad to your own brand, the next step is to help your consumer make the buy. One way to do this is to get your consumers to see themselves with your newly designed products.
For instance, if your print on demand business sells t-shirts, you want to use attractive t-shirt mockups. Get them to visualize what the t-shirt looks like in person. Better yet, use a mockup with a model wearing the t-shirt so they can visualize what it will look like on them.
Other ways to increase the likelihood of a buy include having a website that is easy to use, one that offers a simple purchasing process and provides incentives for repeat buys. Create an online environment in which your customer wants to come back for more. One in which they also want to bring their friends.
Follow these four steps—learning industry trend cycles, identifying trends, making the trends your own, and encouraging the buy—and you'll be better able to capitalize on the print on demand business, providing the items your consumer wants most…when they want them most.