Are you a freelancer? Freelancing is a great way to provide extra work freedom and really start living the work-life balance you want to. But it isn't all good news. Becoming a freelancer is a big step that has some major financial implications.
Since 2009, the freelance economy has grown by 25%. It's now a huge part of the economy and one more and more people are turning to every year. As we already touched on, freelancing has tons of benefits for you and your life, but it also has some risks. After all, what do you do if you haven't had any money for a while?
Freelancing can be great but it doesn't have the same stable income of a regular job. Any side hustle presents any number of issues. If you want to protect yourself financially as a freelancer, check out these tips:
Don't Turn Down Work
You might get to the point where you've got too much work to handle. That's a good problem to have. But remember, while there can be busy periods, there can also be quiet ones. So you need to make sure you turn down as little work as possible. If you have to, ask potential clients if they'd be happy to wait a bit longer for the work (maybe at a slightly reduced rate). Try and fill up your calendar way in advance so that you know you've always got work coming.
Pick The Right Clients
While this might counteract the previous point, you need to be careful with new clients. Make sure you do the right amount of research. Doing a huge amount of work for a new client that ends up not paying can set you back a lot. Make sure you only do small amounts of work between each payment until you've built up a longer working relationship.
Save More
Savings are always important. But they're even more important as a freelancer. Especially if you don't know when you're going to have a period where your unsure when that next paycheck is coming.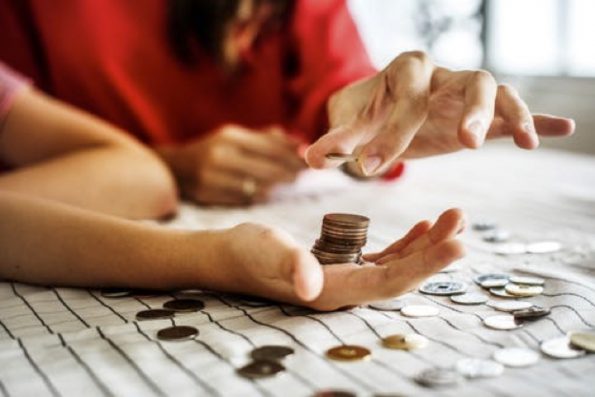 Unlike people with regular jobs who know they're getting a certain amount each month – you don't. That means you can't afford to take as many risks with your finances. You should always have a few months buffer to take care of quiet periods when you might not have any work. Make sure you have enough to cover your rent or mortgage and other expenses for a few months if your earnings are low.
Insure Your Earnings
If you want to make sure you've always got enough to cover bills and expenses even when you don't have much work, you might want to consider insuring your earnings.
You can also look at life insurance to protect your family. Some of these insurance plans can often be bundled together. Remember that moneyexpert.com compares life insurance policies quickly and easily. Even if you don't end up needing them, these policies can provide extra peace of mind which eases the pressure off your immediate earnings.
Have you recently made the switch to freelancing? What issues have you faced? Let us know below the line.