The success of tech giants like Facebook, Google, and Uber have made them the darlings of the business world. Companies like these represent the promise that startup investing offers. While many startups don't hit the level of success that these companies have, that doesn't stop investors from trying to find the next startup unicorn investment.  Nor should it.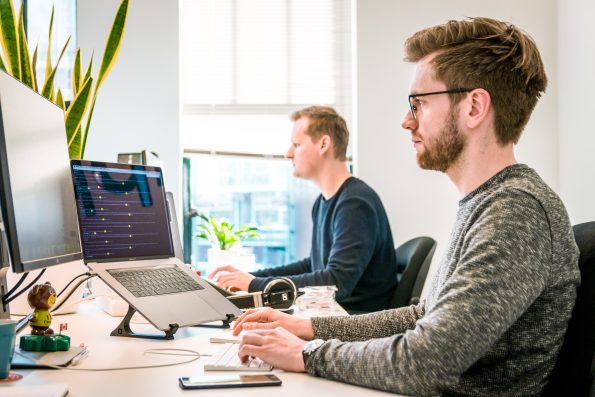 Although investing in startups presents a great deal of risk to the investor, they also offer the potential for some amazing rewards, too. Additionally, with recent changes in investment law, more and more people can become investors, allowing them to reap some of the benefits that only big-time investors could reap previously.
Those thinking about investing in startups are mindful of these benefits. Here are four of them.
It Broadens the Investment Portfolio
Once upon a time, startup investing was only possible for the ultra-wealthy investor. Before former President Barak Obama created the JOBS Act after the Great Recession, the likelihood of the average person becoming an investor was low. According to an article on the Motley Fool, only a person with a net worth of $1,000,000 or more could become an accredited investor.
However, the JOBS Act allowed anyone to invest in startups. This is good news for people who have heard stories about big-time investors, like Peter Theil, who invested $500,000 into Facebook and walked away with $400 million years later. Stories like these motivate would-be investors to put their money in their passion projects.
Additionally, the JOBS Act has allowed smaller-time investors to enjoy some of the bigger returns that investing in startups can provide. As Theil's example highlights, the investor that finds the so-called "unicorn" of the investment world can stand to make a lot of money.
Granted, investing in these properties presents risk, which is why they should be no more than 1% to 3% of an investment portfolio. However, for the investor who does find the unicorn, the risk can be well worth it.
On a related note, investing in startups allows investors to expand into up-and-coming markets. Industries, like clean energy or cannabis, hold promising futures and many companies in these sectors, like WiseCrest LLC allow investors to make investment decisions with a group of investors. This gives new investors some guidance, allowing them to make better investing decisions.
Investing in a Worthy Cause
In an article on Tech Crunch, actor and investor Ashton Kutcher explained how he decides on which startups to invest in. His formula for investing centers around startups that might give him a return on investment AND investing in people doing good things in the world.
Kutcher goes on to explain that he's a very principled person. He expects the same from people who own businesses he's considering investing in. Investors with similar core values can invest in businesses that promote causes that are important to them. By investing in these businesses, they are aligning their business lives with their personal principles.
Help to Create Jobs
Both Facebook and Uber had investors. Both became big-time companies. Both also allow thousands of people to work. While it's easy to get caught up in how much money will be initially invested and how much might be returned, the bottom line is that startup investing often means investing in jobs.
Companies like Uber hold particular importance nowadays. Technically, the people who work for Uber are independent contractors and part of the new gig economy. Flex-jobs like these allow these workers to either add a second job, without having to worry as much about impressing a hiring manager. Some people working these jobs even work them as their primary jobs.
According to Forbes, 43% of workers in the U.S. will work a gig job like Uber by the year 2020. Therefore, for the investor there is enormous potential for job creation (and portfolio diversification).
Cutting-Edge Investments
Much of what drives the economy now – think technologies, like the Uber app – didn't exist 20 years ago. Likewise, companies, like WiseCrest LLC that invest in up-and-coming industries, like cannabis, couldn't have existed in years past. Many of these technologies and industries not only change the business landscape, but those of health care, energy, and other important industries.
While it's possible to invest in these types of industries via stocks, getting involved as an investor allows the person to be much more involved in the day-to-day running of the business (in some cases). This opens up the space to become industry experts. It also allows these investors to solve the problems of tomorrow today.
Final Words
Startup investing offers the investor some real potential to make money. This type of investment also provides him/ her with the opportunity to invest in up-and-coming industries and technologies. As well, investors with a deep set of principles can use their investment money to help others with similar principles. Although investing in startups presents the investor with quite a risk, they also offer many rewards in return.