A quick look at recent statistics will tell you that 65% of customers are willing to pay more for faster and more reliable services, and nearly 50% use 24-48 hour delivery options on a regular basis. So, there is no doubt about it: faster delivery is more important than ever.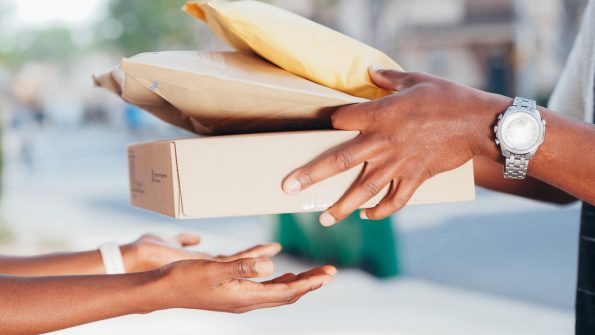 But, in business, nothing is free – and same- or next-day logistics are a significant expense for small-to-medium businesses. That is why it is essential to find the best delivery timescales to provide your customers with a stellar experience while sticking to your financial plan. 
Here is what you need to know to choose the right delivery solutions for your business.
Finding The Delivery Sweet Spot and Setting the Right Expectations
Faster delivery is in growing demand, but this doesn't mean that you have to provide each of your customers with free, same-day delivery options. Oppositely, it is all about knowing what your audience wants and managing their expectations. After all, unexpected fees and unsatisfactory delivery options account for nearly 50% of cart abandonment cases. 
Undoubtedly, implementing faster delivery times can give your brand a competitive edge – but it also raises the bar on expectations: your customers will expect an item to be on their doorstep within hours of placing the order. Nonetheless, with the right resources, increasing delivery speed is possible. For example, you might optimize delivery routes or rely on a more efficient outsourced fleet. 
But, before investing in shortening shipping and delivery times, it's important to set specific goals that work for your target audience. After all, there will always be major competitors – like Amazon – who will be able to undercut smaller businesses thanks to their endless resources. 
Here are some delivery types that could work for your customers.
Overnight Shipping – Understanding Next Day Delivery
If your goal is to offer next-day delivery, it's important to understand what the real costs involved are. But let's start with the basics: what does next day delivery mean?
Next-day delivery – also commonly referred to as "overnight delivery" or "1-day delivery" – is a delivery strategy that aims to deliver goods and services to customers within 24 hours of the order placement. 
Next-day delivery has become a standard and expected option across a range of industries, including Fast Moving Consumer Goods and fashion. When adopting this strategy, you will need to partner with carriers and dedicated logistics services that offer overnight fulfillment options. 
2-Day Delivery
The 2-day delivery option has been popularized by Amazon Prime and has set the standards for physical businesses and eCommerce delivery. The dynamics of two-day delivery options are similar to overnight shipping but aim to deliver packages within 48 hours of the order placement. 
While this option has been historically reserved for eCommerce giants, dedicated third-party providers offering subscription services have made it more affordable for small and local businesses alike. 
Same-Day Shipping
Same-day delivery remains challenging and often unachievable for smaller businesses, mainly due to the whopping costs associated with what's called the "last mile". This refers to the last stretch of a package's journey from the warehouse to the customers' doorstep – or the "out for delivery" message you'll receive on your tracking app. 
And, due to the reduced delivery volume, traffic congestion, and lengthy processes, this leg of the package's journey accounts for over 53% of the total cost of shipping. 
So, how can small businesses afford to provide same-day shipping options? The secret is in today's customer trends: the majority of customers are willing to foot the cost of same-day delivery and pay higher prices for delivery tracking features.
Even if you have found a way to comfortably afford same-day delivery, make sure to partner with a reliable logistics provider that can meet your customers' expectations with the best delivery timescales. 
Expedited Shipping Methods
While most customers expect one or more of the options above when shopping online, you can also maintain high service standards by providing expedited shipping options.
These options allow customers to receive their packages faster than they would through standard ground transportation, thus reducing cart abandonment rates and building loyalty. 
Make sure to provide tracking features to customers opting for expedited shipping, so as to better manage their expectations when you are at the mercy of a certain courier's efficiency. 
Other Delivery Options
Adding speed to your delivery options can hone your brand's competitive edge – but it is not the only way to do so. For example, depending on your brand's values, you might invest in providing eco-friendly shipping options, thus off-setting the impact of production or transportation of your goods. 
Alternatively, you could focus on expanding your brand globally and implement international shipping options and related timescales. In this case, you will be working with international fulfillment partners to provide your customers with fast and reliable services. 
While faster delivery is always more in-demand, there is no "one-size-fits-all" solution to meet your customers' needs. Instead, consider running surveys and reviewing the feedback collected to understand where it is smart for your business to invest and implement the best delivery timescales.