Only a tiny percentage of the millions of websites on the internet get organic traffic. While there are many reasons why sites fail to get organic traffic, not having getting high quality backlinks is at the very top.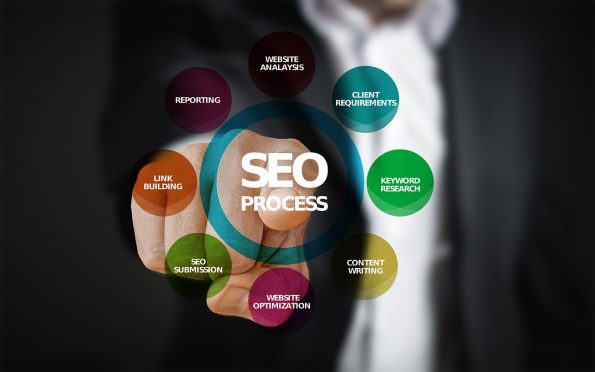 Backlinks are created when one domain (website) links to a page on another domain. They are more like votes to the website receiving the backlinks, and the more of them a page has the higher its SEO score. 
If you are struggling with having your website rank high, this guide offers four handy tips for getting high-quality backlinks that are guaranteed to see your page rank highly in SERPs.
Consider Hiring a Reputable SEO Agency
While getting high quality backlinks plays a major role in boosting a website's SEO score and rank in SERPs, it is not the only important factor. Other factors such as website and page SEO optimization play a critical role. 
Most websites on the first page of search results rely on SEO professionals to get there. If you are hoping to get a space at that coveted position, you should consider hiring an SEO expert. 
Hiring an SEO expert permanently can be expensive and only works best for big organizations. For startups, the best option would be to work with an external SEO agency. If your business is based in Seattle, this firm can help you with your SEO needs and ensure your page ranks on SERPs.
Tips for Getting High-Quality Backlinks
1. Offering Valuable Help to Journalists
Journalists, reporters, and ranking bloggers are always on the lookout for expert opinions, quotes, and testimonials for the content they create. Often this group of content creators relies on services such as Help a Reporter Out (HARO), where they post questions about topics they need clarification about. 
Offering valuable responses to the postings can help with getting high quality backlinks. So if you are not on any of these platforms, you should consider joining and weighing in on topics in your area of expertise. 
When weighing in on a topic or question, add a link to your response which the journalist, the reporter, or blogger can then use to link to your site. The link could be to any page on your website that you feel best addresses the question or topic.
2. Jump on New Stories and Trends
If you have a dedicated content creation team, you can have them stay alert for current news and trends to ensure they are among the first to post an article on the topic. 
As other outlets seek information concerning the topic, your post will be among the few they will see, increasing the chances of other websites linking back to your page. 
3. Testimonials
Every business will be more than willing to get a testimonial from happy customers. Therefore, if you are using a product or service from a high authority website in your organization, consider giving them a written testimonial with a link to your homepage or a specific page. 
Additionally, don't forget to leave a high-quality review of their products or services. Many brands will be willing to show off positive reviews to their audience because they help boost consumer confidence. 
4. Reclaim Unlinked Mentions
If you are offering high-quality products and services, there is a high chance that some high authority websites could mention you or your brand. Sometimes they will mention and add a link to your site, while at other times, they will not. 
Under such circumstances, you can choose to contact the content publisher and request a proper link attribution. A simple and free tool like Google alerts can help you track brand mentions on other websites. You may also consider tracking using more specialized SEO tools in the market which should also help with getting high quality backlinks.