Apple released their most downloaded apps of 2021 earlier this month, and Facetune by Lightricks was a notable winner. For an unprecedented seventh year running, the content creation app ranked in the top five in the paid category.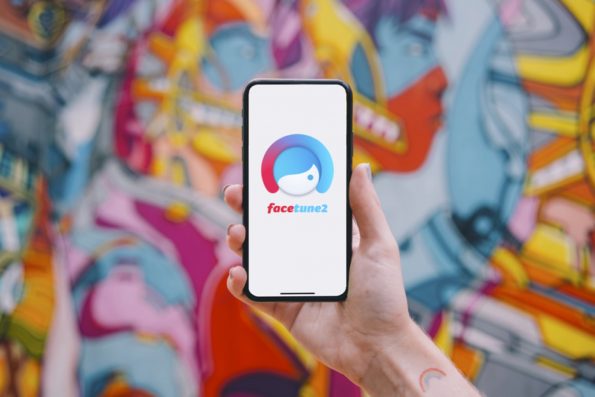 A Lightricks spokesperson confirmed today that Facetune and its successor, Facetune 2, combined for over 30 million downloads in 2021, on iOS alone. Facetune was originally released in 2013, and Facetune 2 was released in 2016. The latter contains many more features than the original, with a different price point. Both apps are regularly updated, which helps them to remain current and fresh.
Lightricks also confirmed that over a billion distinct images have been loaded into the Facetune apps this year. That's without counting activity on the company's wide range of additional popular visual creation apps such as Motionleap, Videoleap, and Filtertune. This mind-boggling number implies strong demand growth and demonstrates how engaged the userbase is. Across all of their apps, Lightricks has in excess of 500 million downloads. 
This caps a remarkable year for the Jerusalem-based company, which has had a focus on content creation app development.
 Lightricks was founded in 2013 by Zeev Farbman, Nir Pochter, Yaron Inger, Amit Goldstein and Itai Tsiddon. They spotted an underserved niche with high growth potential, and time has proved their predictions correct. While they were initially bootstrapped, they had already raised over $200 million before this year began, gaining the coveted unicorn status back in July 2019.
Farbman still serves as the company's CEO and told Forbes in April that "With visual storytelling platforms like Instagram emerging at the time, we saw a pivotal evolution developing around both content creation and consumption. Previously, content creation tools like Adobe were mainly used amongst professionals on desktops. However, the shift to mobile sparked a need for similar tools that could be accessed by anyone easily and in real-time."
This past September, the company raised $130 million in their Series D round, which skyrocketed Lightricks's valuation to $1.8 billion. This round was led by the prestigious global funds of Insight Partners and Hanaco Venture Capital. At the time of funding, their revenue for the year to date had already exceeded $200 million.
It is understandable why venture capital money is flooding in, as Lightricks is seen as a leader in a fast-growing market. While there was already a trend toward content creators taking their passion seriously as a means of earning an income, the pandemic hastened this up significantly. The greater professionalism demanded to shine in the creative world has meant greater hunger for the tools Lightricks offers as a way to stand out.
Pasha Romaovski of Hanaco Venture Capital summed up succinctly why his firm chose to invest in the company. "Lightricks' platform enables creators to have a broader, more professional and higher-quality set of tools to optimize content," he said. "At a time when we are seeing content creators monetize content on social media at new levels, it is clear that Lightricks' platform has the ability to create a one stop shop that will be meaningful to its users." 
The capital boost is intended to be used to fund acquisitions as well as launch new products. In November they launched their first product not explicitly targeted at content creation itself, in the form of a Link in Bio tool, available either as a standalone app or integrated within Facetune.
Link in Bio allows users to create beautiful microsites to aggregate their content and send their audience to their most important links. It's likely to disrupt the existing market, because it offers high degrees of customization, especially for a free product, as well as a native "tip jar" functionality to help aspiring professional content creators experiment with monetization.
While the value adds for content creators are clear, Link in Bio is useful for anyone who has a personal or business brand.
Next year, Lightricks hopes to increase their revenue by at least 40% and the early signals are good. It helps that they are backed by some of social media's biggest stars. In October, Facetune flexed its influence by holding an event called HallowLive, with appearances by Alex Stemp (1.3 million followers on Instagram) and hosted by Loey Lane (2.32 million followers on YouTube).
If they can continue their growth, it seems Lightricks will continue to be a major player in the booming global tech industry in general and in the creator economy specifically.