Romantic comedy fans may remember the 2009 film "Confessions of a Shopaholic," starring Isla Fisher as a lovable protagonist with a major shopping problem. As her character continues to rack up debt, she's pursued by a persistent debt collector named Derek Smeath—who goes so far as to chase her in real life after his incessant calls don't get through. According to one real-life credit counselor for The Guardian, "The behavior of the debt collector character, who chases her around New York and turns up at her office, would be classed as harassment under UK law."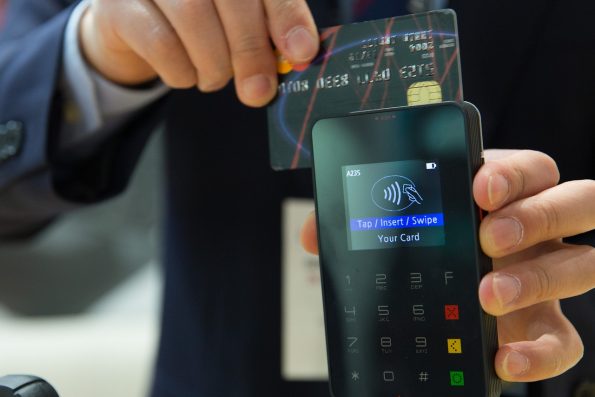 Under the Fair Debt Collection Practices Act (FDCPA), this would also be true for American consumers dealing with a debt collector. Here's more on what to expect when a debt goes to collection, what rights you can exercise and some strategies to help you get out of debt.
What Is a Debt Collector, Exactly?
You've missed a few payments on your credit card debt balance. Suddenly, you start getting phone calls from a number you don't recognize. Your mailbox starts to accumulate late payment notices. It's a stressful situation to find yourself in, especially if you're not sure the exact source of this contact. You may find yourself wondering, "What is a debt collector, exactly?"
Creditors hire debt collectors to recover money from consumers for a percentage of the total amount collected for their efforts. Debt is usually turned over to a collections agency or debt collector within three to six months of defaulting due to missed payments. Unsurprisingly, having debts in collections tends to decrease your credit score because it does show up on your report.
Strategies for Eliminating Debt
Sure, you can set boundaries for debt collectors—or ignore them altogether, for a time. The only way to truly end collection notices is to address the root of the problem. That means coming up with a plan to eliminate your debt, so collectors have no reason to contact you.
The solution you pursue depends on how much debt you have and what kind. Debt settlement is one option for unsecured debt surpassing $7,500. You'll see by reading Freedom Debt Relief reviews how important it is to choose a legitimate company with a strong track record of helping consumers resolve debts for less than the original balance owed. It's important to note that debt settlement does not stop collection calls while you're stockpiling money to use in negotiations with creditors; only after you zero out your balances will you get true relief.
Another option for massive debt is debt consolidation. Though it doesn't reduce how much you owe, it simplifies repayment and can reduce high interest rates to make repayment more feasible. The catch here is that you have to be able to qualify for a loan with a good rate, or else you'll just end up swapping out your current debt for even costlier debt.
Whatever route you choose, just remember that the only true way to get out of collections is to pay off your debts. For this reason, it's worthwhile to explore all your debt relief options so you can find an ideal fit.
Know Your Rights: The Fair Debt Collection Practices Act (FDCPA)
Just because your debt is in collections doesn't mean you have to accept any and all treatment from collectors. The FDCPA is meant to protect consumers by making it illegal to:
Contact you at "an unusual time or place," like before 8 a.m. or after 9 p.m., or at work if you've expressed you can't receive communications there.
Harass you or your loved ones in any form.
Threaten harm, arrest or lawsuits (unless they are actually taking the debtor to court).
Misrepresent the amount you owe.
Inform a third party about your debt illegally.
When a debt goes to collection, make sure you understand what that means and which rights you maintain. The only way to make collectors relent for good is to repay your debts.