Every business has some form of employee training, but there are reasons to go above and beyond the basics. Having engaging, ongoing worker training and development at work can bring a range of positive outcomes. Here are five potential benefits that can come from investing in the development of your employees.
Improve Collaboration Between Workers
Training can teach employees to listen respectfully to one another and set a standard of collaboration. An environment of idea sharing doesn't just happen, however, and needs to be constantly encouraged. The best solutions to problems are reached when different perspectives come together and workplace communication is strengthened.
Make Your Organization a Better Place to Work
Training that focuses on inclusion and diversity can make the workplace more harmonious for everyone. It breaks down discriminatory behavior and creates a positive atmosphere.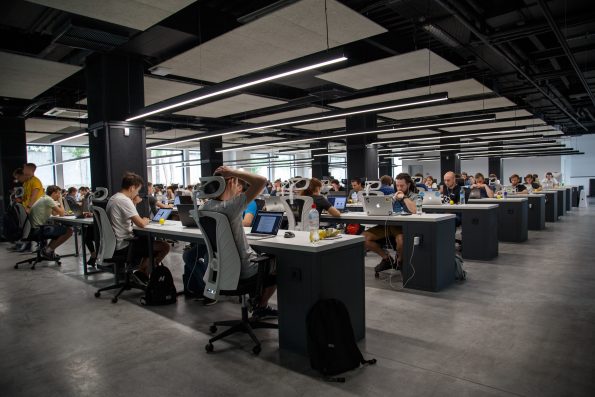 Of course, all types of training are beneficial in improving the work environment. WH&S More Skills is a registered, accredited training organization that administers training and assessment for licenses to perform high-risk work (LHRW) and more. They service a range of industries, including manufacturing, construction, energy, mining, defense, transport, and entertainment. They provide training and assessment, refresher courses and verification, and on and off-site training solutions. For a better source of information, explore some of their short courses.
Attract and Retain Great Employees
Potential employees are attracted to companies that will value them and make an effort to provide further learning opportunities. Not only that, but investment in training and development will make them loyal and truly care about the place they work.
Having a foundation of worker training also weeds out candidates that aren't the right fit and aren't willing to put in the work to grow with the company.
Internal Mobility
Just as you attract and keep fantastic employees by helping them develop, you can start to promote from within. Internal mobility means the movement and transfer of people within the one company, meaning many different opportunities are provided. Hidden talents and interests can be unlocked as employees are given the chance to explore new roles and skills.
Many people quit their jobs when they feel as though they are being underutilized and don't have the space to grow. So prioritizing internal mobility and development is key.
Create a Pipeline of Replacement Leaders
Team leaders will eventually have to leave for one reason or another. The way you can avoid chaos and disruption when this happens is to be training and developing employees to become leaders themselves.
Those who have stayed with an organization for a long time tend to be the best leaders as they understand how the company operates. However, not every employee will want to lead. Worker training helps to determine who is suitable and who will be ready for this type of position when the time comes.