The cryptocurrency market continues to evolve despite an increasing number of critics claim it's doomed to fail. In fact, since the market tumbled in 2018, a lot of developments had occurred, and the trend for cryptocurrencies is expected to continue during 2020. If, as an entrepreneur, you want to know what aspects should be monitored to learn to trade cryptocurrency as a beginner, here are the top expectancies for this year.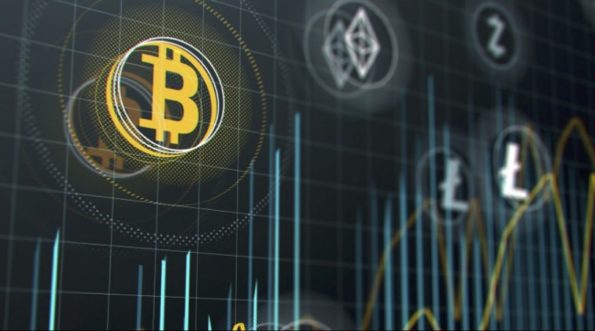 # Volatility
In terms of volatility, the cryptocurrency market should remain very active throughout the year, given the unprecedented conditions in the financial industry. For the first time in a century, the world has to deal with a global pandemic, a factor influencing how investors allocate capital. Periods of uncertainty combined with surging optimism are expected, potentially leading to wild swings in the price of cryptocurrencies. Due to their speculative nature, impulsive price movements won't guarantee stability in the long run.
# Expanding the derivatives market
Due to the lack of regulation, a derivatives market based on cryptocurrencies continues to grow. Entrepreneurs wanting to invest in crypto can now use CFDs, futures contracts, or options, all provided by regulated companies, as opposed to the traditional cryptocurrency exchange platforms. The expansion of the derivatives market had been favoring Bitcoin for more than a year (when it comes to futures contracts), but just recently, the popular exchange BitMEX had launched futures contracts based on Ethereum. The good news for investors/traders is that they will have an increasing number of new investment vehicles. That means more tools to find opportunities in the cryptocurrency industry.
# Regulation
Although developments are slow and should continue to be that way thanks to the current global health issues, regulators around the world are expected to show an increasing interest in cryptocurrencies and regulatory actions are already having an impact on crypto valuations. The digitalization of the financial industry is already a pre-defined path and the way forward is to create an environment where cryptocurrencies can be reliable financial tools. Developing regulation will also contribute to a reduction in the level of scam companies in the crypto industry. The number of fraudulent companies is lower, as compared to 2017, but even in 2020, we can find entities operating offshore with a questionable business model.
# CBDC
Central bank digital currency is a relatively new concept that is already under scrutiny by several central banks around the world. The PBoC (People's Bank of China) had already launched such a project in certain areas around the country, wanting to see whether a digital currency system is feasible. Riksbank, the central bank of Sweden, had also shown interest in CBDC.
Additionally, we have tech companies starting to get interested in the digital finance area. Facebook had been developing the well-known Libra project, which is now under a question mark due to regulatory hurdles in the United States. Faced with the risk of private companies developing digital currencies on their own, 2020 should see more central banks starting to test how CBDCs could perform in the economy. Both positives and negatives are involved, requiring a lot of testing and in-depth developments, which entrepreneurs are familiar with.