CNC machines have taken the manufacturing industry by storm – that's no secret. They are now available in almost every industrial floorspace.
The reason for this success is their impact on productivity and efficiency. To some industries, these machines have been the key to gaining a competitive advantage in the market.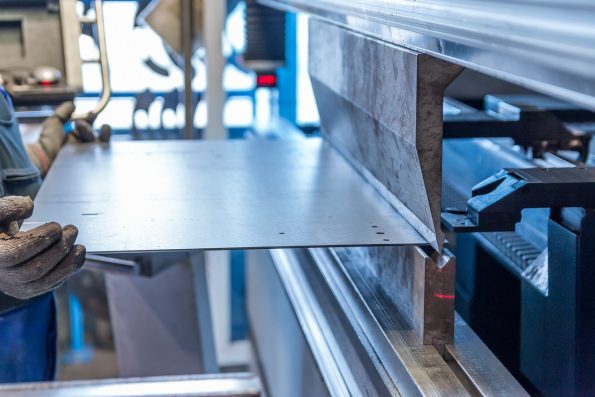 However, for CNC machines to deliver the best results, they need to be well maintained. Otherwise, they will quickly break down and amount to unprecedented losses.
Below are five maintenance tips you should always practice.
1.     Strictly adhere to your check-up schedule
Every new CNC machine comes with its maintenance schedule, which directs you on how often the machine needs check-up. Following this schedule strictly will ensure that the machine runs efficiently, like it was new.
Moreover, observing the maintenance schedule allows you to use your warranty whenever anything goes wrong.
It also allows you to spot the machines that are most likely to be defective early, and gives you enough time to repair them.
2.     Ensure regular cleaning and lubrication
The first rule when maintaining moving metallic parts is to always have them lubricated. Cleaning is also essential to avoid bad odors and rusting.
So, clean all surfaces of the machine using a degreaser and pay key attention to the swarf, and the coolant tank and nozzle. You also need to ensure the lubrication levels are at the optimum levels for operation — and that the right lubricant is in use.
3.     Keep good records
While you can never tell when your CNC machine will break down or wear out, you can always be prepared for it. And keeping good records is the key to this.
When you document all your equipment maintenance history, you can use that data to determine recurring issues, possible maintenance costs, and the pending repairs.
Keeping records also prepares you for audits and helps you know when to replace CNC machine parts.
4.     Keep store of spare parts
There's a lot that could go wrong in a CNC machine. Even if you strictly follow your maintenance schedule, you can't prevent some components from breaking down.
That's why it's important to have spare parts of the machine.
Spare parts will come in handy during emergency breakdowns, and will ensure that your CNC manufacturing process doesn't stall at any point due to a faulty part.
However, this doesn't mean having a ton of unused spare parts. Identify the notorious components that malfunction and keep their spare.
5.     Dispose of your old machine
Most industries cling to their old, broken CNC machines to complete their productions, and thus spend a fortune on repairs and replacements.
Why not sell your old machine, and invest in a new, more efficient machine?
Your old machine will only slow down your production, and leak into your profits. A new machine, on the other hand, will cut down repair costs and improve your productivity.
So, put that old machine to bed.
Conclusion
There are many other ways to maintain your CNC machine and ensure effective production for your business.  But the above tips are among the best ways to do this.
Note: Different CNC machines require different maintenance procedures so, consult an expert to advise you on the best practice for your machine.