Commercial interior design is a unique classification of interior design for your office space that has quite a few differences from home interior design.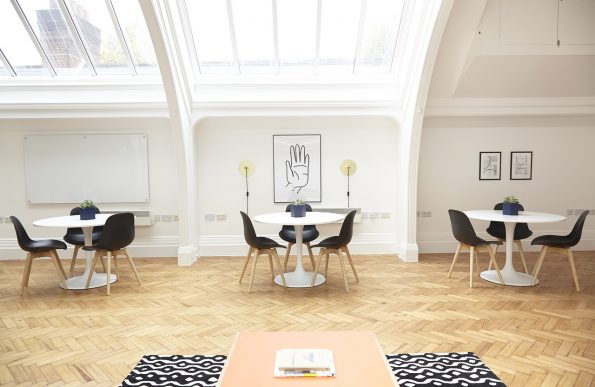 What many people don't realize is the importance of commercial interior design in the overall success of a business. Commercial interior design projects can include offices, hotels, restaurants, and multi-family property design.
The following provides an overview of what a commercial interior designer does, and what business owners should know about hiring a professional.
What Does a Commercial Interior Designer Do?
Commercial interior designers focus on business spaces. Along with what was named above, a commercial interior designer might work on retail spaces, hospitals and doctor's offices, spas, lobbies, and more.
Commercial interior design is actually quite a bit different from residential interior design. Residential interior design is personal to the needs and wants of the clients who reside in a home. It's about their daily life and their preferences.
Commercial interior design is about functionality and a style that's going to improve the success of the business. Commercial interior designers have to think about the wide variety of people likely to see and interact with the office space. The scope is much larger than most residential projects, as well.
The work of a commercial interior designer can be multi-faceted. They have to think about not only functionality and aesthetics but also things like safety and any relevant compliance or regulatory-related factors.
Everything a commercial designer puts into a space has to be safe and versatile. Their work will often mean they have a relationship with the people in charge of construction, such as the contractors and manufacturers of the finishes and products used in the space.
Specific things a commercial interior design might do include:
Schematic designs which can include drawings, animated walk-throughs or 3D sketches
Setting budgets
Product cut sheets and product mock-ups
Construction management and design development
Should You Hire a Commercial Designer?
If you're part of a business or commercial-related renovation or construction project, you may be weighing whether or not you need a commercial designer. Commercial designers aren't inexpensive to hire, but most people would say they're indispensable to a project.
First, in a commercial space, people who visit it are going to make up their minds as to how they feel about it within seconds of walking in. If it's a doctor's office, it needs to make visitors feel safe and comfortable, and ease anxiety. If it's a hotel, visitors need to feel welcomed and excited. If it's a retail space, it needs to encourage shoppers to make purchases.
A commercial designer should have a unique ability to create a space that's going to encourage visitors to feel a certain way and perhaps take certain actions as well.
The saying is that you never get a second chance to make a first impression, and that's why a commercial designer can be so integral to a project.
The Benefits of Hiring a Commercial Designer
Along with what's already been detailed above, some of the benefits of hiring a commercial designer include:
Designers are experienced at finding that right balance between competing needs and wants of an office space. For example, there will be a lot of decision-making throughout a project that will require deciding on one option or the other, and a professional designer can help simplify that decision-making.
A commercial designer is going to have the experience necessary to think of the details you would never otherwise consider because they've been through these kinds of projects in the past.
A designer can manage the many moving parts that occur in a commercial project and serve as the primary point person.
Tips for Hiring a Designer for Your Project
If you're hiring for a commercial project, the following are considerations to keep in mind or questions to think about:
Do you need a specialist? Some designers and design firms specialize in one particular area, and that may be beneficial for your project.
What is the scope of your project? You need to have at least a general idea of the scope because this will play a role in the type of experience you need in a designer and your budget.
Find someone you feel comfortable working with. Even if a designer is great, if you don't mesh well with them, it could be a problem for the project.
Hiring a commercial designer can bring a lot of benefits to a office space project both while it's in the works, but also benefits to business well after the design process is complete.