Many billion dollar startups began with a handful of servers, IT equipment and a clear vision of how to serve their customers. As the founder of a start up, you have to manage your resources carefully early on so that the venture can scale quickly. One of the major contributing factors of growing a start up begin with the IT infrastructure a company has. For instance, there have been many startups that slow growth because they have to go backwards and shift their IT strategy overall. When you are planning to build a startup IT infrastructure, make sure to consider these essentials to contribute to long term growth.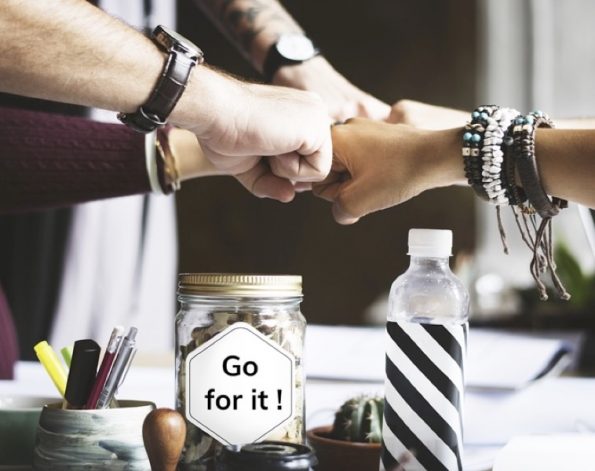 Image Pixabay
Startups In The Cloud
To keep costs low, the smallest startups can host nearly everything in the cloud. Cloud hosted solutions give every startup the ability to scale as much as they need. Moreover, cloud servers are cheaper to maintain because the in-house overhead is dramatically diminished. To further lower the costs, your startup can pay as you go for resources. This way, you don't have to pay for any servers or bandwidth that you don't need. In the beginning, cloud servers for startups are a great way to get your projects up and running quickly. They will help scale your IT infrastructure quickly and sustain scalable growth in the future.
Internal Infrastructure
As the start up grows, your company will need specialized resources and materials. Depending on your projects, invest in servers that complement your cloud set up. A few rugged 2u rackmount computers can handle some complex computing tasks and give your team resources for testing and deployment in optimized environments. These types of rack mount PCs have 2.0+ GHz processors with boost that give your engineers a hybrid approach to deploy in-house or in the cloud. An internal infrastructure will give your startup the ability to make the most of the cloud and an internal server setup.
License Platforms For Business
After securing your hardware in the cloud and on premise, startups must negotiate fair licensing deals for platforms they are going to use. These platforms allow developers to build applications at faster rates on the severs that you either rent or own. With the right platforms in place, they will be able to develop their cod and push to production quality. As a result, your startup will be able to take an agile approach to development. You'll reduce lead time to project completion. In turn, the increased velocity and capacity for development can create sustainable growth as the startup demands increase over time.
The Best Broadband Connections
Commercial broadband services are certainly more expensive than residential. However, this infrastructure decision is critical to the productivity and performance of your entire company. Think about how many people at your company will use the internet every day. Your server, communications, work, collaboration, sales and everything depends on a strong connection. The added costs for commercial bandwidth are well worth it if they help your team stay online and business run smoothly. Especially if you are investing in high end engineering talent to drive your IT infrastructure, the networking connections should be a top priority for your company to sustain connection and uptime through periods of growth.
IT Security Systems
Of course, every startup IT infrastructure needs to make security a priority. With all the cybercrimes and data breaches happening, customers are paying attention to which companies they share their information with. In order for users to trust your startup, the company should have a strong security infrastructure to protect against malicious attacks, phishing and theft. Make sure that your IT infrastructure has a well maintained firewall and security monitoring systems in place. On top of that, your startup should communicate this priority to it's end consumers so they know that they can trust the company with their information. This will allow you start up to continue growing without having to deal with problematic security issues along the way.
These are some of the best ways to setup of your startup's IT infrastructure. You can start in the cloud and eventually invest in your own in-house data center as the need arises. Then, you have to keep the right platforms and licenses in place. Following those initial setups, get the best networks and broadband that you can afford. Finally, protect your company with a well developed IT security system. If you are able to implement these IT infrastructure essentials, your startup will have a much easier time growing and scaling in the future.