E-commerce platforms are a great thing for modern entrepreneurs who want to develop a business online. When it comes to these platforms, there are a couple of names that stand out, such as Shopify and Magento.
It is a bit difficult to compare these two, as they come to serve different purposes. There are plenty of differences between them, but it is important to understand them in order to know which one is the right choice.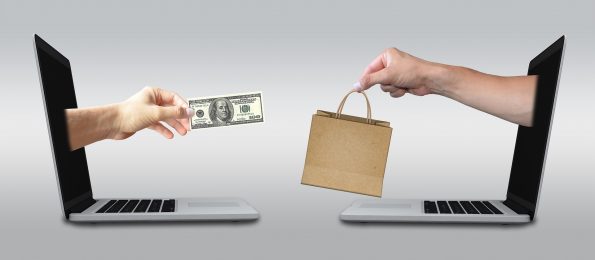 Shopify comes with more users, and it also has more themes available, compared to Magento. However, on the other side, Magento has more apps & add-ones than Shopify, and another advantage is that the fact that the costs start from zero.
Magento
Despite the fact that Magento has less users, the community is larger than the one of other e-commerce platforms. That is because there are many merchants and developers that are ready to share their knowledge and provide support for other users.
Another great thing about Magento is the fact that there are numerous features that are built in. This means that you won't necessarily need add-ons, as there are many functionality tools embedded in Magento.
However, Magento can be quite complicated, so it is not recommended for smaller businesses. It will take time to use it. If you are not ready to learn how to use it you might need to hire an expert to do the work for you. This can be quite expensive.
You should also know that Magento has its own hidden costs. While it might seem cheaper at first, you will soon notice that you will have to spend money on themes, apps, as well as many other things.
Shopify
Shopify is quite well known on the e-commerce market, and that is because it offers plenty of functions that can come in quite handy. For example, Shopify takes care of everything that you need for e-commerce. You can receive help from shopify partners, and you will be assisted in the store development process. This means that Shopify will allow you to take care of security, traffic and even more.
Another advantage for Shopify is the fact that it also works great on mobile devices. The interface is very well adapted and you will be able to access Shopify from your phone quickly, and with no problems. This also means that all the themes that you find on Shopify are also optimized for mobile devices.
On the other hand, if you are a beginner you might have some trouble with theme customization. That is because they do not use HTML as their templating language. It might take a while to get used to it. However, you will find guidance when it comes to changing or developing a theme.
Another thing that might be a minor problem for a beginner entrepreneur is the additional fee for each transaction. While there is a monthly fee that you must pay for Shopify, you must also pay additional fees for sales, as well as credit card rates.
E-commerce platforms all have their pluses and minuses. Key to e-commerce success is finding the right fit with your business needs.