Running your own business is incredibly liberating and fulfilling, but it can also be a particularly challenging journey, especially considering the large percentage of startups that fail during their first year. It seems like having a good combination of certain hard and soft skills is crucial for building a business and ensuring its operations are viable and sustainable. To that end, here are some of the most essential entrepreneurship skills and capabilities you should have when building a successful and profitable startup:
Financial skills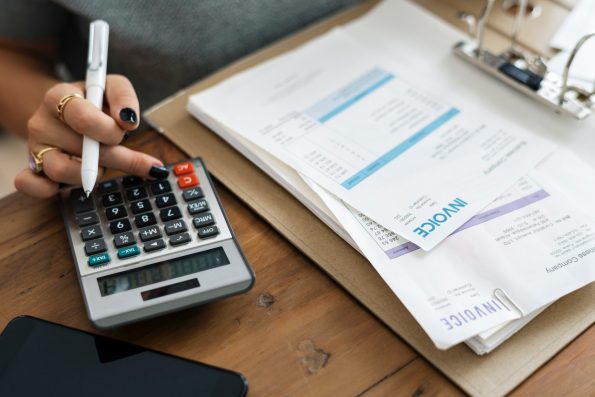 Every startup needs financing in order to get off the ground, but maintaining a stream of income is also crucial for staying in business. While you don't have to be a financial professional, understanding the basics of business finance is still important for tracking your budgets and overall financial performance. Financial planning, forecasting, and budgeting are all necessary components of financial analysis, and understanding these aspects can give you a better overview of the state of your business. Once your startup begins to grow, you might want to hire a professional with more experience in finances to focus on this part of your business.
Project planning
Running a business will likely mean simultaneously juggling between different projects, especially during the early stages. Being familiar with the basics of project planning, and therefore managing and completing projects successfully, are essential entrepreneurship skills to have when building a company. As you'll also want to achieve the best possible results, strategizing your projects could be incredibly important. This means prioritizing projects, selecting the right problems to solve, delegating tasks, and optimizing your resources for the best outcome. By writing a good business plan, you can transition into business strategy and reach your goals in a clearer and more organized way.
Digital marketing
Evolving your business is surely among your main objectives, and the most efficient way of achieving this is by focusing on digital marketing strategies. Ensure you have some understanding of the fundamentals of marketing before investing in these tactics. This will give you a better insight into traditional advertising tactics, as well as digital marketing strategies that will allow you to reach the desired success with your startup. After all, good digital marketing campaigns are crucial for reaching a wider audience, beating your competition, and increasing your revenue.
Web development
It is very likely that a consumer's first interaction with your business will be through your website. This is especially true for countries like Australia, where recent events have forced a majority of companies to increase their online presence. For that reason, many local business owners decide to get a diploma in information technology in Australia that allows them to expand their education. These efficient courses enable individuals to receive a solid base of knowledge and skills necessary in web development, from website design and managing web development projects to the use of dynamic scripting and search engine optimization. It would be wise for you to familiarize yourself with these essential entrepreneurship skills as well, to ensure a brilliant website user experience.
Leadership skills
In places like the US, on the other hand, great leaders are valued more than ever, especially during these trying times. Good leaders know how to delegate, mobilize, and manage their teams, which are necessary aspects for ensuring a business runs smoothly. A brilliant leader will also know how to motivate their staff and help them reach their objectives and goals, thus increasing the overall productivity and efficiency in the workplace. Not only are these skills essential for increasing employee satisfaction and morale, as well as enhancing the company culture, but they have also proved to be key to a startup's success.
Communication skills
Interpersonal skills and great communication abilities are necessary in business. Excellent verbal communication can ensure clear expectations from teams and improve collaboration among colleagues, while efficient written communication can aid in building strong relationships with customers, clients, and suppliers. How you communicate will also be a reflection of your startup and brand, not to mention that it could be of great help when networking and making valuable connections.
Resilience
With such a high rate of startup failure and so many challenges and setbacks that come with running a business, being a resilient business owner is absolutely one of the most essential entrepreneurship skills. As you grow and evolve your company, you will certainly meet different forms of resistance, but you should never let them knock you down. Patience, persistence, and motivation are all necessary for building a business. As long as you remain resilient in the face of adversity, you will be able to reap the rewards of long-term startup success.
Starting and building a business is never a quick and easy process. But as long as you are equipped with the right hard and soft skills necessary for conducting business, your startup will be well on its way towards new growth and success opportunities.