Business owners have to worry about a significant number of things: staying competitive, running operations efficiently, and, most importantly, keeping the business afloat. All these business objectives require the equipment necessary for you to complete your daily tasks. Equipment financing is a challenging decision.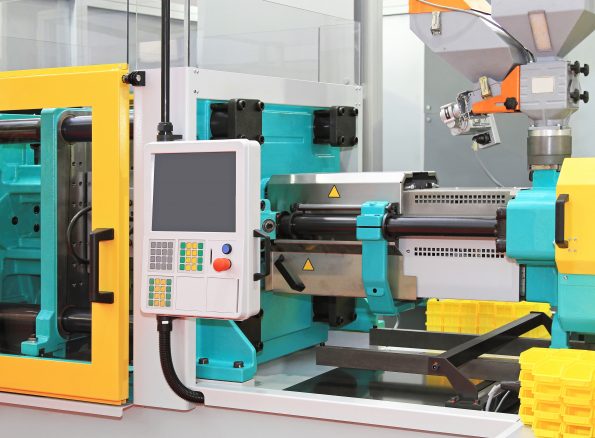 Equipment and other hard assets don't come cheap. They require massive investment, regardless of whether it's pre-owned or brand new. It's a decision that doesn't come easy and, if you don't have the required capital at hand, you'll likely have to opt for financing options to attain the equipment you need.
Two of these financing options are equipment leasing and equipment financing. Both of these could help you obtain different kinds of equipment for your business, including machinery, kitchen appliances, and tools, in different ways.
Of course, you should do a thorough research and determine which option is offering the best terms and this article will help you do just that.
Equipment Leasing
In this form of financing, the lender purchases equipment from a vendor and will then rent it out to your business in return for monthly payments. At the end of the lease term, you have three options: return the equipment, purchase the equipment, or renew the lease.
Leasing is an excellent option for businesses that operate in industries significantly impacted by technological advancements, making equipment obsolete quickly. By opting for equipment leasing, your business will always have access to updated equipment and have more control over your cash flow simultaneously.
Such agreements typically last between two and seven years but do not last more than the equipment's value. There are also many different types of leases you can consider to determine what works best but they vary from country to country. For instance, if you're based in Canada, the options for equipment leasing Canada-wide are ample to help you figure out the best way forward for your business.
Pros
No collateral or down payment
Equipment leasing agreements usually don't require any collateral or money to secure. Due to this, you can keep them cash free to manage other business expenses and not risk any of your business's assets in the process.
No responsibility for repairs
Typically, when you opt for an equipment loan, you have to cover any repairs that arise since you're fully responsible for the equipment. With an equipment lease, however, the leasing company is in charge of all repairs.
Simple application process
Compared to a small business loan, an equipment leasing application doesn't require as much paperwork. This ensures you'll get approved quickly and get your hands on the equipment you need.
Cons
Higher price
A lease isn't a typical loan which means that the lessor won't charge interest outright in your monthly payments. However, this doesn't mean interest won't be factored in since the lender does need to make money off the deal.
This price is dependent on several factors, including your business's annual revenue, how long it's been operational, and your personal credit score. It's also affected by the equipment's value and the lease's duration. Hence, you might end up paying more for equipment than you would if you took out a loan.
Equipment Financing
Equipment financing works as a loan that allows small business owners to pay for a hard asset over time. It's a great option for equipment that doesn't lose value quickly, such as transport vehicles and furniture. Once your application is approved, the financing company will provide you with 80 to 100% of the capital needed to purchase the equipment.
After that, you'll need to repay the loan over a set time period. It depends on the amount of time the lender thinks the equipment will be valuable. Once the loan is paid off, you'll have full ownership of the equipment.
Pros
Relatively low cost
Since equipment financing does operate as a loan, you'll need to pay interest. However, these interest rates vary and could be as low as 8% or as high as 30%. The latter is still higher than the interest you'd need to pay in most short-term loans. Additionally, in the long term, an equipment loan is lower priced than an equipment lease.
No collateral
Equipment loans are usually self-secured, eliminating the need for additional collateral to secure the loan. This means that the equipment itself serves as collateral and, in case of a default, the lender can simply take the equipment.
Easy qualification
It's easier for your business to qualify for an equipment loan than a traditional loan since these loans are self-collateralized. If a borrower defaults, the lender can take the equipment and liquidate it to recover their losses. Equipment financing companies mainly consider the equipment's resale value and its condition. The interest rate will be lower in the case of a higher resale value and better condition.
Cons
Down payment requirement
While lenders might front the entire cost of the equipment, you'll have to pay a remainder in some cases. Typically, the more you contribute to the down payment, the lower the interest rate you'll get.
Keeping the equipment
Ownership of the equipment passes to you at the end of the finance term, so you need to know whether the equipment is worth keeping. You don't want to be stuck with an asset that's obsolete by the time you're done paying off the loan.
Final Thoughts
Deciding between both of these financing options is dependent on many factors. Your decision is based on how much liquid cash you have access to and how quickly the equipment in question will become obsolete.
If, for instance, you don't have enough money and the equipment is at risk of becoming outdated, you should consider an equipment lease. On the other hand, if you have enough money for a down payment and you'll be using the equipment for a long time, equipment financing might be the best option.
To make a sound decision, it's vital to consider your options and consider a professional's opinion to determine what would suit your business best. You can also use an online calculator to guide you. Either way, you'll easily get your hands on the equipment that'll help your business grow.