Most business owners are familiar with the challenges of limited capital. There are hidden startup costs can quickly surpass available funding, highlighting the importance of careful startup budgeting. You're probably aware of standard expenses such as staffing, marketing, property and initial inventory.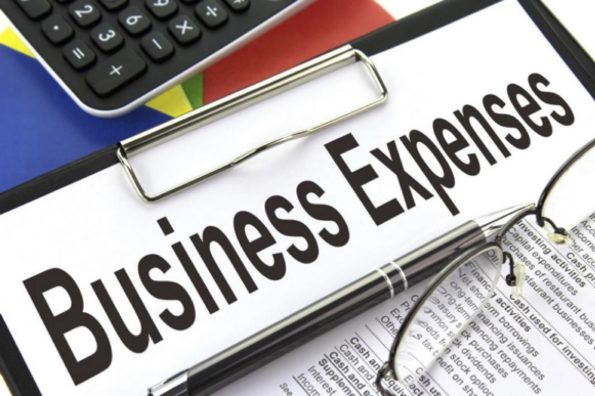 In addition to these common outlays, there are several hidden startup costs that entrepreneurs tend to overlook or never know existed. Letting them slip past is guaranteed to drain your bottom line. Spare yourself the suffering by considering the following six hidden expenses and their solutions.
Loan Interest
Whether borrowed from the bank or lent by loan providers, an extra pile of cash can do wonders for your ability to get up and running. That money is usually taken out on personal details in the absence of an established company.
When low credit scores form part of the picture, a costly cycle can occur. Bad credit means bad terms, which manifest as higher interest rates. Paying more can make it difficult to keep up, and missed payments lead to an even lower score. Building healthy credit from the get-go is crucial to avoiding this trap.
Employee Benefits
It's not enough to base your estimates on salaries alone. You also need to consider taxes, perks and other employee benefits including healthcare, holidays, retirement and so forth.
Overall cost is typically 1.25 to 1.4 times your basic compensation figure. With multiple workers, the difference between expected outlay and what you actually end up paying can bring operations to a halt, so be sure to think it through.
Utilities
The majority of UK companies are spending far more than they should on water and electricity. An estimated 80% of organisations pay too much for gas. Smaller firms are particularly susceptible to getting over-charged.
The good news is that this is an easy problem to solve. For instance, you can score a better business gas deal on this comparison website, which fetches quotes from local suppliers to help you find the most affordable option.
Insurance
As your organisation grows, certain policies become essential for protecting your assets. This can include:
Property insurance
Vehicle insurance
Cyber insurance
General liability insurance
What you'll have to spend on each policy depends on key areas such as business type, size, location, revenue and risk factors. It's not impossible to shell out £1,000 per year on one policy. You need to decide when the right time is to invest in additional insurance.
Paperwork
From fees to permits to licenses and beyond, your company requires specific documentation to legally do business. These are often hidden startup costs but seldom one-time payments. You may have to account for renewal fees, membership dues and other related expenses. Be sure to keep these in mind when drawing up budgets.
Administration
Similarly, there are many admin costs that you might have taken for granted when working for someone else in the past. This includes, computers, utilities, phones, printers, networks, software and cleaning supplies. Remember to shop around and do some research when buying these products.
Are there any other potential hidden startup costs? Don't miss shrinkage, equipment upgrades, payment delays and credit card fees. Staying prepared will save you mountains of money in the long run.