Getting a mortgage has become a rite of passage for many individuals. Mortgages represent a serious and often lifelong investment, a symbol of stability and success. However, in the often-turbulent financial landscape of the entrepreneurial world, there can be many benefits to eradicating one extra burden of debt whilst gaining a safe asset. Paying off a mortgage early may sound daunting, but it doesn't have to be. With a bit of creative thinking and the correct guidance, anything is possible. After all, what are entrepreneurs good at if not thinking outside the box? If you want to see how easy reducing your mortgage can be, read on.
Make an Extra House Payment each Quarter
The lengthy history of financial tradition divides the year into four neat quarters. It doesn't have to be: why not make it eighths? By putting more investment into your repayments at an earlier date, you could save thousands in interest further down the line and free yourself from the burden of debt much more quickly.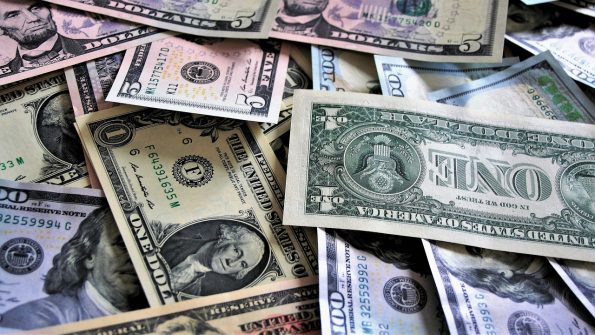 Extra repayments aren't for everyone. Make sure that your provider doesn't charge a fee for the privilege, or consult a free mortgage broker who can talk you through your options.
Bring your Lunch into Work
How to manage that extra quarterly payment? Scrimping and saving on everyday spending can quickly add up to a wise profit of hundreds of pounds per year. Entrepreneurs should already be experts at this, but if organizational success has allowed you to start splashing out, consider cutting back. It might mean sacrificing haute cuisine for a few years but may prevent you from reaching for the headache pills further down the line.
Refinance – or Pretend you did!
Refinancing mortgages can be a savvy way to make your income work for you. After all, if you can clear a debt in 15 years rather than 30, you'll have greater financial flexibility in the future.
Refinancing may sound daunting, but it doesn't have to be. Look for a provider that is fast, easy, and – most importantly – free. Mortgage broker Habito.com comes recommended for UK mortgages. There's no use paying through the nose when there is so much choice out there. A mortgage broker should feel like an investment partner, so approach your broker in the same way as you would a start-up.
If you don't want the hassle of shifting your mortgage, you can always pretend that you have by adding that extra quarterly payment.
Downsize
Downsizing may sound extreme, and moving to a smaller house may not be for everyone. However, it is a guaranteed way to dramatically reduce your debt.
This doesn't mean losing out overall: choosing a smaller home in an area tipped for a price boom could also be a powerful way to minimize your balance whilst making the markets work for you.
Don't Bite off More than you can Chew
Approach your real estate funding as you would approach a start-up. Create short-term and long-term plans, do your homework, and invest wisely. Don't overleverage with two mortgages. Use all of the skills that you gather from entrepreneurial sites. Is your property likely to have hidden costs? Is it going to work for you to generate a sound investment? Will it be a financial burden that demands disproportionate sacrifices in other areas of your life? Is it creating risk? If you take your entrepreneurial skills and apply them to the homeownership process, you'll give yourself a competitive advantage.
One way to make sure that you are avoiding trouble is to find a reputable realtor. Ensuring that your estate agent is a member of the National Association of Estate Agents (NAEA) will help to keep you away from hidden costs.
Consult a Pro to Find the Right Home
Thankfully, you don't have to have a degree in mathematics or engineering to work out which home you can afford. Others have done this for you. A buying agent can be your strongest ally to help you navigate the ups and downs of the house-buying process.
The trap? As agents work for commission, don't pick one randomly. Just as the estate agent should be a member of the NAEA, look for a buying agent who is an recommended by the Ombudsman. The Ombudsman's website offers agent listings and advice.
Maximize your Down Payment
Many people are tempted to minimize their down payment in order to get a property at the top end of their budget. Don't. These risks falling into the private mortgage insurance (PMI) trap. PMI allows a smaller down payment but charges an annual rate of between 0.5% and 1%. Over a standard 30-year repayment plan on a £250,000 property, that could lead to a significant price tag. If you feel that you've got this covered by a stable business income, fine. If you haven't, read on.
Taking the advice in point five into consideration, calculate your deposit carefully. If you can't manage 20%, stop and reconsider whether you're biting off more than you can chew. If you can manage 20% or above, go for it. The closer that you can get to 100%, the better.
Closing Thoughts
Entrepreneurs should be excellent at being able to manage a mortgage investment. However, as with any start-up, always do your homework. Planning is crucial, whether in a start-up or in a mortgage. The best start-ups are the ones who build a strong relationship with their investor, learning from them and growing with them. Treat your mortgages in the same way, and you should be able to make the loan work for you.