Entrepreneurship is the dream of many people who want to bring big ideas to life and turn startup ventures into massive industry powerhouses. But it's also about business paperwork. There will be plenty of it early and often during your entrepreneurial journey, but rather than look at it as a headache you should consider the many ways in which it will help protect you, your family, and the company as a whole.

Personal asset liability protection is not ironclad
Establishing a limited liability company (LLC) or a corporation for your startup is a great way to ensure that you have some personal asset protection in the event of lawsuits against the company or claims from certain creditors, and it's a simple enough procedure – see these simple steps to form a corporation in California, for example. However, what many first-time entrepreneurs fail to realize is that there are limits placed on personal asset protection, and there are circumstances where the court can find that you are personally liable for the debt of your business.
From a legal perspective this is known as "piercing the veil" and it generally happens when a court is shown that one or more of the company officers acted with some level of negligence or maliciously committed unethical business practices. This kind of charge is difficult to prove when a company has an established paper trail of business paperwork showing that personal and business funds were kept separate, and actions were taken in good faith.
You must abide by your operating agreement
For startups established as an LLC, the operating agreement is the original blueprint that specifies how the company will be run and which members (partners) hold which responsibilities, among other concerns such as profit-sharing. The great thing about LLC operating agreements is that they are remarkably customizable and malleable, so you can amend them easily in the face of changes at the company.
The operating agreement isn't just there as a token document required to form the company; it's a living entity that provides guidance, and that also represents the first component of learning to love paperwork for the sake of your company and your personal assets. If your operations must be adapted as your business realities change you can amend the agreement to reflect these realities, but take care to ensure that changes are properly documented as part of your business paperwork and then followed as a part of your procedures.
Be able to prove due diligence whenever you can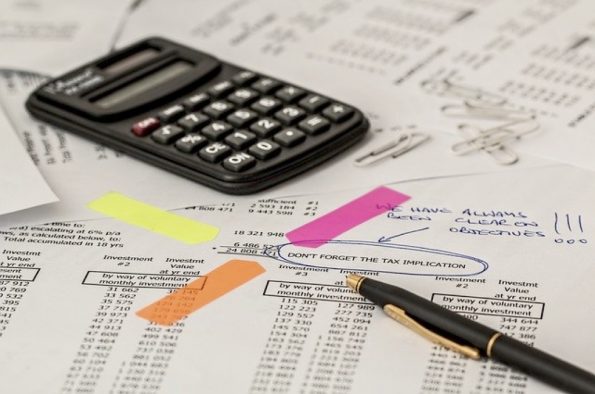 Whenever you get into any kind of legal dispute, whether it's an intellectual property claim, a tax audit, or a lawsuit from a disgruntled customer or former employee, the best tool in your arsenal is written records. Being able to show a clear paper trail that led to each decision is always going to make your life easier rather than harder, which is why you should make it a priority in your company.
Remember that as the founder, the things you value trickle down to the other officers, managers, and employees of the company. This extends to your respect for diligent record keeping as well; if you establish keeping clear and updated written records as a core part of the business then others will follow suit.
Make it easier for others to give you advice
Entrepreneurs are only as good as the people advising them. As you take your business from nascent startup to industry powerhouse you're going to need to rely on smart and experienced people around you to guide you through uncertain situations and complicated processes. Besides learning how to recognize good advice and heed it when necessary, you have another role to play as well. You need to make it as easy as possible for people to give you good advice that is rooted in the realities of your business, and that requires diligent record keeping.
When you meet with an accountant, lawyer, or other professional offering business advice, it's best to provide them with as much business paperwork documentation as possible so they can make an accurate assessment. Incomplete or altered records make it difficult for these experts to do their best work, so make sure you and your colleagues are doing your part to make their job simpler.
Protect your intellectual property
Intellectual property (IP) is often among the most valuable assets for a company, even if it doesn't seem that way on the surface. McDonald's isn't one of the most valuable brands in the world because they cook hamburgers; the company contains massively valuable marketing and branding materials alongside patented operations processes that they can install in a new franchise at the drop of a hat.
Business paperwork helps you protect your IP, whether it starts out as nothing more than a company name and logo or comprises incredibly sophisticated code that is the heart of your revolutionary app. If founders are bringing any IP to the venture at startup, make sure they are assigning the IP to the company so that it doesn't have to be dealt with in a messy manner later. When you contract with workers to provide anything, from graphic design work to copywriting or coding, make sure they sign a written contract indicating that they relinquish ownership of the IP upon completion of the contract. There are many resources you can turn to that will help you through the minutiae of IP and copyright law, so don't forget to consult them before commissioning any work on the company's behalf.