If you have an idea that you're passionate about, turning it into a fully-fledged moneymaking venture can be difficult. When you take into account that three-quarters of startups face startup failure in their first year of operations, the last thing you want is to fall into that statistic.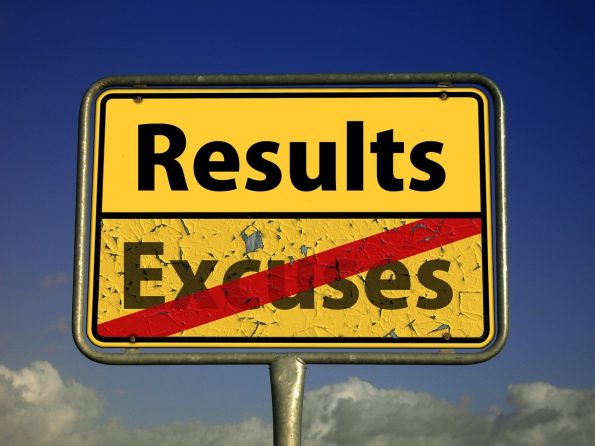 To increase your chances of success and build your customer base, here are ten tips to help ensure your startup doesn't fail.
Know Your Purpose
Before launching your startup, there are several questions that you need to address first. No matter what sector of business you plan to go into, you will likely have many other companies in the same boat as you.  By defining your purpose, creating a unique selling point, and understanding what you can offer to lure customers in over competitors will help you on your way to success. Creating a business plan can help you document what you need to do to get your business off the ground and avoid startup failure.
Do Something You Love
If you aren't passionate about your idea, likely, you won't put your full concentration and effort into making your business a success. Your heart needs to be in it, especially when faced with barriers and obstacles along the way. In the planning stages of your startup, you will need to work more than 40 hours a week to get your business up and running, so doing something you love is crucial.
Prepare for Any Eventuality
No matter what kind of startup you plan to run, it's best to be prepared for any eventuality. Whether it's a lawsuit, an injury at work, or covering your employees' wages, taking out small business insurance is essential. Companies like The Hartford can provide small business insurance, giving you the coverage you need to protect your livelihood that you have worked so hard to build. The Hartford can offer protection to cover expensive damage and lawsuits, natural disasters, and professional errors.
Believe in Yourself
Self-doubt can be incredibly crippling, so it's more important than ever to believe in your capabilities. If you know that you are putting your full concentration into making your venture a success, you will notice a boost in your self-esteem and confidence. Throwing yourself in at the deep end can be daunting; however, believing in yourself and knowing your worth can help keep you on track.
Have a Good Support Network
Launching a startup will take up most of your time, so it's crucial that you have a good support network around you for reassurance and guidance. If you run into any problems along the way, having your friends and family there for support can make all the difference. It's only natural that you will go through a range of emotions in perfecting your operation, so having a shoulder to cry on when things get tough can help keep you motivated and on track.
Manage Your Finances
Managing the financial side of things should be one of your primary concerns when launching a startup. Creating a budget from the beginning can help you work out what you can realistically afford to spend. While there are options to obtain a business loan to cover you, it's essential to stay within your means. Whether your startup becomes a success or you face startup failure, getting into debt can be crippling and take its toll on your health and wellbeing.
Learn from Criticism
Whether it's from customers, clients, or suppliers, regardless of how much hard work you put into your business, you can't satisfy everyone. While constant negative feedback will be of no use to you, constructive criticism can be hugely valuable. Taking constructive criticism on board and learning from your mistakes can help you improve aspects of your business should you need to. In business, there is always the opportunity to learn, and with new trends and developments to be aware of, doing everything in your power to keep your small business running smoothly and efficiently is key.
Find Out What Your Audience Want
If you haven't got a solid grasp of who your target demographic is, you will likely fall at the first hurdle. When launching a new business, understanding who your audience is and what their interests are can help you curate products and services tailored to their needs. Understandably, you will want to build your demographic, so creating a business that stands out from the crowd is essential.
Serve Your Customer, Not Yourself
Once you've identified who your audience are, understanding the value of excellent customer service is paramount. For your startup to thrive and avoid startup failure, you need to be professional and attentive to your consumer's needs. No matter what they require, it's up to you as the owner to be there for them every step of the way. While you are in complete control and ownership of your brand, remember that the sole purpose of your startup is to serve your customers, not you. With each decision you make, keeping the customer in mind and building products and services that excite them will help build your brand.
Use Email Marketing
There are dozens of marketing methods that you can use to spread awareness of your brand. With so much choice, it can be hard to know which route to go down; however, with all of us owning an email account, email marketing is the way forward. Building an email list of your customers can be a great way to keep them updated with the latest developments in your company. Whether it's special promotions or providing information about a new product, keeping your followers in the know is crucial. There is a fine line between keeping your audience updated and spamming their mailbox, so try not to bombard your customers.
Starting your own business can be overwhelming and daunting, so it's essential that you do everything you can to ensure your startup doesn't fail. Utilizing all the tips above can minimize the risk of startup failure, and instead, elevate your company to success.