In any industry, facet of life, and experience, the concept of mentorship is the backbone of certain relationships. From the dedicated karate student learning from his masterful teacher, to the fledgling entrepreneur looking up to the seasoned businessman, mentor and mentee relationships have the power to change lives. Creating a special bond based on a mutual desire to respectively learn and teach something, these relationships showcase the collaborative nature of humanity. For entrepreneur and leading specialty pharmacy owner Raef Hamaed, mentorship is a transformative experience for all parties involved.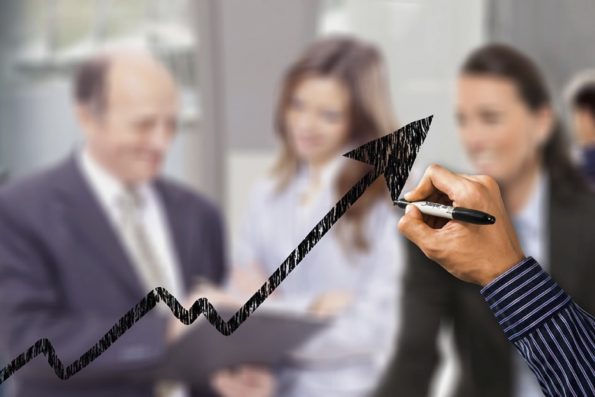 Picking A Mentor
            Even the most independent, motivated, and self-assured individuals can benefit from the guidance of a mentor throughout a journey. Whether they want to master a new skill, or enter a new professional arena, motivated individuals can benefit from sharing this experience with someone who has intimate knowledge with the process. Raef Hamaed points out that sometimes, the road to entrepreneurship may be somewhat isolating. Entrepreneurs must be committed to their vision, and must put all of the proverbial pieces together to turn their ideas into action. Thus, being able to commiserate with someone who has successfully engaged in similar practices can be a great way to meaningfully bond.
            When choosing a mentor, Hamaed recommends looking for someone who has accomplished similar goals, or has become a leader in a similar industry. In this scenario, not only will the mentee be learning practical skills about the journey to success, they will be able to bond over the road to get there. When choosing a mentor, it is important to consider the mentor's ability and desire to speak openly, and share their experiences. In some industries, this can be more difficult than others, but is important for anyone looking for practical industry-specific guidance. The ability for a mentor to dedicate time to a mentee is also a critical consideration. Thus, it is important to ensure that all parties are on the same page regarding expectations.
            Potential mentors can also be involved in industries or fields not at all related to that of the mentee. Effective mentors can simply share the tertiary skills needed for success, or possess admirable personality traits that can add to a positive outcome and relationship. For example, leaders who express workplace compassion, or the ability to motivate others, can be excellent mentors for fledgling leaders looking to gain similar skills. Sometimes, meaningful mentorship relationships are born from a shared focus on morality, leadership styles, beliefs, and other tertiary topics. Thus, for mentees looking to seek guidance, it is important to constantly look for admirable traits in successful people.
            Some mentorship opportunities arise organically, perhaps within a singular office environment. In this case, professionals like Hamaed recommend seeking out seasoned leaders, and taking opportunities to build rapport. In other instances, business leaders and professionals may be offering learning experiences, formal mentorship and training programs, and other valuable assets. With a desire to give back to the communities and professions that they love, many leaders offer their services formally. Thus, mentees seeking professional guidance can proactively seek out these opportunities within industries, cities, and specific companies.
            Being A Good Mentor
            As an accomplished business leader and entrepreneur, Raef Hamaed has found himself stepping into the role of a mentor. Hamaed believes that in order to be a good mentor, a leader must understand the bespoke needs of the mentee, and lean into those needs, rather than focusing on merely speaking on their own success. To accomplish this, the mentor must be willing to understand the growth potential of the mentee, and tap into this potential to maximize results. According to Hamaed, this takes some personal investment in the overall outcome for the mentee. Without personal consideration and a mutual desire to harness success for the mentee, an effective mentorship relationship cannot survive.
            Raef Hamaed also touts the importance of mentors being willing to provide constructive criticism. Often, mentors welcome the notion of guiding and coaching fledgling mentees along their path to success. However, they can shy away from providing constructive criticism as a result of not wanting to deter the mentee. Hamaed considers this to be a pivotal mistake that places limits on the relationship, and renders mentors not fully able to maximize their impact. Delivering constructive criticism from an experienced perspective can lead mentees to expand their horizons, make positive choices, and enhance their growth potential. Without this integral guidance, growth can be stunted. Thus, potentially sparing a mentee's personal feelings may actually limit their success on a long-term basis.
Getting The Most Out Of The Relationship
As a general rule of thumb, the adage "you get what you give" can be applied to just about any venture in life. In the case of the mentor and mentee relationship, maximized outcomes can only be presented when both parties follow this sage advice. If either party doesn't recognize the symbiotic nature of this commitment, the experience will undoubtedly fall short. In his own experiences as a mentor and mentee, Raef Hamaed has recognized the transformative power of these dynamics in action. Thus, he remains committed to helping eager mentees adopt new skills, gain leadership expertise, and embark on professional journeys. He touts the power of these relationships, and recommends that every professional finds a mentor. Even the most seasoned executives can benefit from aspiration.
In addition to continued commitment to the relationship, both parties must be willing to engage in the learning experience. Often, this means putting aside egos to focus on the big picture learning opportunity. The mentor must be willing to step outside the realm of pure niceties by sometimes offering constructive criticism. Similarly, the mentee must be able to appropriately accept said criticism as an opportunity for learning and betterment.
Mentorship relationships can provide a meaningful forum for exploring skills, gaining experiential insights, and fostering personal growth for both parties. For the mentor, the opportunity to bestow wisdom and knowledge can be fulfilling on a personal and professional level. According to Raef Hamaed, it can also become an opportunity to become reinvigorated in a particular industry, feeding off of the collaborative energy exchanged in this type of relationship. For the mentee, important tertiary skills can be gained that can be translated into any future venture. While gaining practical advice and insight from an industry-relevant relationship is valuable, the confidence gained to forge ahead is precious.