SaaS startups and larger firms will gather online to collect insights from cloud industry experts at the upcoming CloudBlue Innovators Virtual Forum.
The three-day, virtual event begins October 12 and will include a robust programme of content surrounding the most exciting trends in cloud computing. Because of current COVID-19-related restrictions, the conference will also tackle the most important challenges facing businesses including moving employees to remote work, digital transformation and cybersecurity.
With Microsoft's CEO Satya Nadella recently saying that thanks to COVID-19, industries have witnessed two years of digital transformation in two months' time, CloudBlue Innovators Virtual Forum aims to give businesses the tools they need to come out of this pandemic better, stronger and more digitally resilient.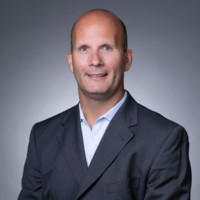 "Innovation is driven by discovering solutions in the face of great challenges, and this year's Innovators Virtual Forum is an ideal way to reimagine and reshape the concept of an industry event," said Tarik Faouzi, vice president of CloudBlue. "As the leading cloud digital technology and services company, CloudBlue is excited to once again bring together business leaders and technology innovators to identify the transformative technologies that will help businesses win in the as-a-service economy."
Topic tracks that will be featured in the event include:
Winning with ecosystems.
Pivoting into an era of solutioning.
Tapping into the massive growth engine that is "the channel."
The future of B2B sales on marketplaces.
How to embrace digital disruption in your organization and innovate, and much more.
CloudBlue, a leading platform where As-a-Service companies can launch and manage an omni-product, multi-tier and multi-channel marketplace, has gathered a host of inspiring industry experts for the event. Keynote speakers include:
Nimesh Davé, President of CloudBlue
Terry Jones, Founder of Travelocity.com and Chairman of Kayak.com
Jay McBain, Principal Analyst of Channels, Partnerships & Ecosystems at Forrester
Rony Lerner, Vice President of Engineering at CloudBlue and Ingram Micro Cloud
Mark Rice, General Manager of Microsoft Services Partners
Lincoln Lincoln, Head of Global Sales at CloudBlue
Companies interested in attending the CloudBlue Innovators Virtual Forum should visit this link for more information.