Do you want to start your own dental practice? There are many factors that you should consider. There are many opportunities for starting a dental practice. From routine services such as cleaning and filling cavities to cosmetic dentistry such as implants and whitening services, there is a lot that you can do as a dentist.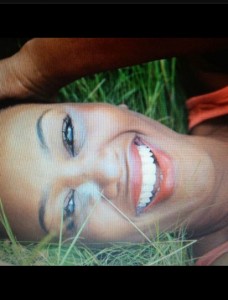 As we speak, the demand for these dental services is on the rise. Therefore, this is a lucrative field for anyone aspiring to be a dentist. However, there are several steps that you should follow if you want to be an expert in this field. Frank Roach Dentist, a professional in this field, shares the following steps that one should follow before opening your dental practice:
1. Start with a business plan
A successful dental practice is a business like any other. Therefore, there is a need for you to create a business plan. Here, you need to set goals and then define your customer base. Also, you should be able to address issues regarding your finances.
2. Know your budget
Just like any other business, starting a new dental practice needs some money. Sometimes, the cost of starting up this business can be relatively high. It can go up to $250000, a lot of money for most people, which warrants outside funding sources. You can choose to apply for a loan to supplement your budget. The good news is that your bank can finance your plan. All you need to present is the business plan, among other vital documents.
3. Choose the right location for your business
Location is significant as far as any business is concerned. Ideally, you should ensure that your dental clinic is located in a prime area. By studying your local market, you can know the best place to set your practice. Frank Roach Dentist advises that your chosen location be accessible and nearer to your target patients' residence, assures you many clients in the long run.
4. Buy dental equipment
To be a successful dentist, you should ensure that you have all the tools needed to get the work done. Apart from the tools required for a dental practice, it would be best to buy some furniture for your premises and other suppliers. Therefore, do some research on this dental equipment to ensure value for your money. Remember that all these items cost money. If you choose the right ones, you will save more money in the future.
5. Consider your staffing needs
Besides looking for the right dental equipment, you need to look for employees to serve your customers. Ideally, go for well-trained and skilled practitioners in the dental field. They should also be experienced. For optimal results, you should ensure that you can pay them well and even budget for their health insurance to retain them for long.
6. Secure a license for your dental practice
Some dentists have been operating with a valid license. It can be detrimental as such dentists are only interested in generating profits. As a result, customers might not generally get high-quality dental services. To be on the safe side, you should ensure that you secure a license for your dental practice.
Ensure that you are licensed in your state. Also, have a national provider identifier number and comply with all the other local regulations in your area. Finally, choose a legal structure for your business and then register for state and local taxes. This has worked well for many dentists out there.
7. Market your business
Once you have obtained a license for your dental practice, you can freely start looking for potential clients. You need to invest more in marketing your business. From social media marketing to SEO, there are many options that you can consider.
You should also create a responsive website for more customers to have a look at your services online. If you are effective in your marketing strategies, you can get many clients to your business premises. Your dental practice will also become more popular, making you more competitive in this field.
Starting a dental practice should no longer be a nightmare for you. All you need is to follow the steps above, as outlined by Frank Roach Dentist. Consider them, and you will have a successful dental practice. You will get more clients and thereby grow your business. These steps are truly incredible.