More and more, what companies offer in terms of goods and services is not the sole factor contributing to a patron's interest in doing business. Millennials, as a generation, have been credited with pushing brands to be more ethical, sustainable, and socially responsible. While some companies have a long way to go, others have embraced this push, either by factoring ethics into their business models or by committing significant portions of their time and profits into giving back through social responsibility.
Beal Properties, a Chicago-based property management company, is one of the companies determined to set a new standard for how businesses function in a community. Dedicated to bettering the neighborhoods they call home, Beal Properties has prioritized giving back.
Community Commitment
Toward the end of 2018, Beal Properties announced the creation of a Giving Team, designed to provide support for Beal Properties' community involvement, as well as allow the company to increase the scope of its overall philanthropic efforts.
By the time the Giving Team's creation was announced, the team had already given donations to 20 charities in the Chicago area, and had outlined its goals for the team. Heather King, the chairperson of the initiative, said of the team's creation that Beal, "believe[s] finding strength in one's community is not an antiquated notion. It can have a powerful impact on those who may not have a support system and give them the opportunity to connect with those who can help."
Currently, the Giving Team at Beal Properties meets on a monthly basis to evaluate an organization to fund that particular month. Some of the organizations Beal Properties has worked with include the Chicago Community Trust, Chicago Hopes for Kids, and the Greater Chicago Food Depository. The company hosts a more comprehensive list of partner organizations on its website.
How Beal's Business Helps Renters
Beal also prioritizes the needs of renters. Renting has increased dramatically just in the last 10 years. According to the Office for National Statistics, there was a 63% jump in number of renters from 2007 to 2017. There are many factors that influence this shift from home ownership to renting, and, once again, millennials are leading the charge.
As a result, the response from property managers can significantly impact the lives of renters. One way that Beal Properties has responded to this trend is through condo deconversion, which creates greater opportunities for potential renters in certain homes. Looking forward and acknowledging the needs of those moving into the Chicago area, Beal Properties has stayed informed on how, as a business, it can be the most helpful and aware of the shifting needs of residents.
Condo deconversion allows Chicago Metro neighborhoods to retain their visual character while providing affordable housing. Additionally, apartment and downtown living is becoming increasingly more environmentally friendly, which also contributes to social responsibility toward the surrounding community.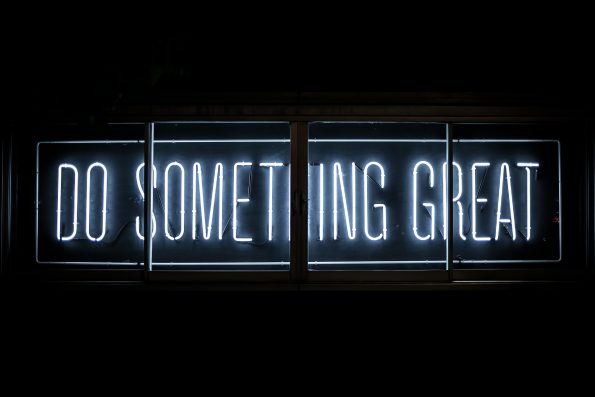 The Importance of Action
Beal Properties' actions and model are indicative of a larger, positive trend across the business world. Consumers' increased focus and demand for ethical and socially-responsible practices from businesses — both big and small — is shaping the 21stcentury.
For consumers, engaging with businesses that align with their own moral and ethical values and standards provide personal peace of mind and raises industry standards for what is acceptable, by and large. James Buchanan's idea that consumers vote with their dollars seems to be more prevalent now than ever.
For businesses, studies show that ethical behavior and corporate social responsibility can bring tangible benefits. Beyond attracting customers, businesses that engage in ethical practices often have happier employees, which cuts down on employee turnover, as well as organic interest from potential employees, which can cut down on recruitment costs.
Even further, businesses that take strong stances on social responsibility, giving back, ethical practices, sustainability, etc., are working to establish new standards for their industries, and pull back the curtain on what is possible. This transparency also leads to loyalty and trust between customers and companies, which in turn allows everyone to flourish.
While large overhauls to business processes may be difficult to enact, taking the time to prioritize communities, as Beal Properties has done, helps shed light on a business' priorities and can make people feel more secure about their choices as consumers.
About Beal Properties
Beal Properties has been one of the leading property owners in the Chicago Metropolitan area for over 30 years. The company owns apartments in the Lake View, Lincoln Park, Wrigleyville, Ravenswood, Lincoln Square, Logan Square, Gold Coast, Northfield, Evanston, Highland Park, Glencoe, and Winnetka neighborhoods.