When setting out to launch a new business, there are many factors to be considered before launching. One key requirement? You need to be prepared and equipped with the right resources. This means securing the funding, business premises, building your business presence online and hiring the perfect human resources. Around 62 percent of small businesses have no staff while 28 percent employ 1-5 employees. For those business owners, a common issue behind their refusal to hire employees, in the beginning, is the difficulty many of them face is finding the right fit for their organization. With over half of small businesses planning to recruit in 2019, many will be wondering how they can tackle the recruiting process efficiently and effectively.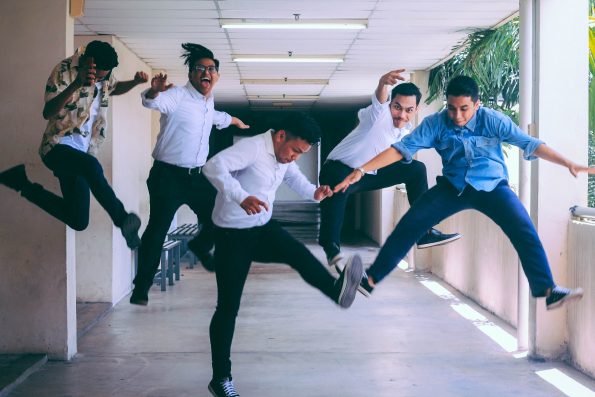 Recognizing When It Is Time To Recruit
For any business owner, deciding to hire a workforce means they need to be able to afford the additional costs and also be comfortable delegating. Too much time focused on certain operational tasks means the owner's time to focus on their managerial and entrepreneur role is reduced. Therefore, if a business finds itself at a crossroad where daily tasks such as invoicing, packing or marketing is building up and leading to client neglect, this may be a sign that its time to start recruiting.
Business owners must also ensure that they have the time to dedicate to the recruitment process. While outsourcing is the norm these days, the process of training and inducting an employee will place additional time constraints on your daily agenda, for the immediate future. You also want to choose to recruit in areas where your expertise may be weak. However, be sure to assess whether these areas are functional streams of revenue. Areas such as digital marketing or advertising can easily be outsourced. However, if it forms a core part of the business and is repetitive, then permanently recruiting an employee may be more suited.
Choosing The Right Employee: Part-Time, Full Time Or Contract?
With recruitment accounting for 16-20 percent business turnover, cost-effectiveness and operational balance should be at the forefront of the process. If you predict a relatively large spike in manufacturing or demand, then you are better off hiring full-time staff. This is also true for a seasonal business gearing up for its peak periods- although they may be better off with a full-time contract employee. Full-time employees also come with increased productivity and employee loyalty. However, having full-time staff also means increased costs for your business in the form of employee benefits. Alternatively, you could opt for a freelancer if you have a one-off project or business task such as a Christmas marketing campaign to tackle. Most freelancers work out to be very cost-effective (only pay for the hours worked).
Building A Remuneration Package
To attract the right employee, you will need to have the right remuneration package on offer. Start with an industry competitive base salary. A simple search of current vacancies and currently employed individuals in similar positions can give you an idea of where to start. Also, employees look for a competitive benefits package. This includes annual holiday leave, health insurance for themselves and immediate family and retirement savings plan. Only 15 percent of companies employing 5-99 employees offer a 401k plan so including one in your package will help you stand out.
Meanwhile, the standard holiday allowance for small businesses is currently 14 days, along with additional paid time off including maternity leave. When it comes to employee insurance, insurers like AIG, Cerity, and Chubb cater to small businesses and offer a standard package covering medical expenses, supplemental wage, and legal fees. Finally, consider offering flexible working as a working option. Thanks to technology, remote working is now the norm and over 96 percent of employees now desire flexibility.
Understanding Your Legal Obligations
During the recruitment process, you should be familiar with federal employment laws including The Family Medical Leave Act 1993 and the Age Discrimination In Employment Act of 1967. When discussing a prospective employee's salary, you should be mindful of the current minimum wage ($7.25 per hour) and the classification according to hours worked. This classification is crucial in getting your tax submissions and classification correct. Also, be sure to retain the employee records as mandated by the government including their social security number, address and total wages per period. Finally, take the time to look into and secure the appropriate insurance cover to protect both your employee and business. This includes disability or loss of income insurance for both yourself and employees as early on as possible.
Starting a business takes a lot of hard work and sometimes, an entrepreneur finds themselves needing a hand. To find the perfect fit in hiring, one must focus on recruiting the right candidate by presenting the ideal remuneration package and covering its legal bases.