New businesses attend events in order to make connections and grow their brands. Since those events require corporate travel, startups need to implement business travel strategies as soon as possible. However, entrepreneurs often face challenges when building travel policies and choosing the right tools to use. These entrepreneurs struggle to make the most of networking events, trade shows and product launch events. Read this post on corporate travel best practices for entrepreneurs to ensure that your team achieves its goals at business events.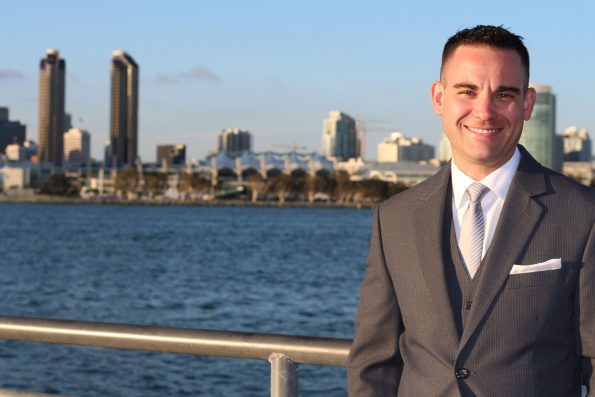 Write Detailed Itineraries 
One of the best ways to achieve your corporate travel goals is to write detailed itineraries. When teams depart for events without set schedules, they risk missing out on great opportunities. If you do not know when a certain event starts and ends, you cannot effectively schedule a car service to pick you up. Moreover, you cannot stock your days with as many events as possible without a detailed itinerary. Ensure that you make it to as many events as possible by building a schedule that includes details ranging from event start times to hotel check-in times. Entrepreneurs who write clear, precise itineraries travel well and grow their new businesses successfully.
Motivate Your Team To Reduce Costs
Another corporate travel best practice that all entrepreneurs should use entails motivating teams to reduce costs. As an entrepreneur, you are well aware of how scarce capital can be when launching a new brand. However, team members usually have a more difficult time coming to this realization. Establish a travel budget for your startup team. Then, explain to your employees why it is so crucial that you stay within the set budget. If you can motivate them to keep costs as low as possible when traveling for business events, you can make connections without damaging your new cash flow. Use this best practice effectively grow your company through corporate travel.
Invest In A Travel Booking Tool
Additionally, entrepreneurs invest in travel booking tools to simplify the travel process. This best practice involves determining the features you need in a booking solution. Many entrepreneurs achieve their goals with tools that track expenses and itineraries. The best options also come equipped with compliance management features. One of the most crucial features to look for in a solution is mobile accessibility. Search for a corporate travel booking tool that has its own mobile application. This way, team members can all access itinerary information and expense reports simultaneously. Startup teams use these tools to establish good corporate travel booking management and make the most of their business events. Take this corporate travel advice to achieve these goals with your own startup.
Get TSA Pre-Check 
Successful entrepreneurs also go through TSA pre-check when traveling for business. TSA pre-check allows startup teams to breeze through airport lines. Travelers who have TSA pre-check use their own line when going through security. Since this line is much shorter than normal security lines, you complete the process in a much shorter amount of time. This is great for startup teams who want to ensure that they are ready to board their planes early. It is also perfect for teams who tend to run a little late. Moreover, teams that prefer to be prepared for the worst get TSA pre-check. With lines that fast, you can get stuck in traffic on your way to the airport and still make your flight on time. Keep this business travel best practice in mind for your own team.
Prepare For Urgent Situations
Finally, prepare for urgent situations during business travel. This is one of the most crucial components of any startup's travel policy. As the owner of a new company, you are responsible for keeping your employees safe during work trips. If you do not effectively prepare for emergencies, you could find yourself with a tarnished reputation as a business owner. Moreover, you could end up with costly lawsuits on your hands. Avoid these outcomes by implementing precautionary measures into your travel policy and itinerary. Book safe hotels in well-known cities and maintain communication with each team member. This is one of the best corporate travel practices because it allows you to grow with a satisfied, safe team.
In order to take your new business from a startup to an enterprise, you need to make connections at corporate events. To do so effectively, write detailed itineraries for each trip. Motivate your team to keep costs as low as possible on business travel. Invest in a quality corporate travel booking tool. Get TSA pre-check to fly through security at airports. Finally, prepare for urgent situations. Use these corporate travel best practices for entrepreneurs to grow your startup.