Online security is now becoming a great challenge especially, for small and medium businesses. Hackers across the entire world, skilled individuals that have dedicated their lives towards mastering and penetrating protection methods through the studies of cyber security attempt these attacks on websites daily.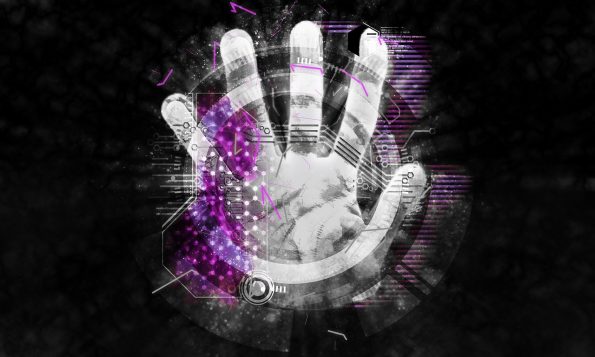 This, however, is not limited to only giant corporate companies. Any website owner, no matter the size can be a victim to these attackers and potentially lose a lot of customer data and due to the downfall of the website's reputation, even his entire business.
So, what are the best cyber security tips for small businesses to remain protected in 2020 and beyond?
1. Always keep your software up to date
Keeping your software up to date can make sure that your website has the latest updated software which comes with hotfixes for loopholes found in earlier versions of the same software.
As hackers evolve and their algorithms for penetration improve, they discover different online security holes in certain security measurements placed within software packages that could potentially lead to an attack. To combat this, companies keep improving their security and patch these holes.
2. Keep an eye out for errors
Websites don't always run properly. A failure to load or a failure for code to execute can cause a log filled with errors to show up on the dashboard on the browser.
Make sure to keep these logs to a minimum when displayed publicly as hackers can take advantage of these and potentially implement SQL injections or other kinds of attacks.
3. Use an SSL Certificate
By default, the data that goes between the server and the browser is transferred in a plain text, which is extremely insecure and could be targeted by hackers.
SSL Certificate provides encryption to this information, making it extremely difficult to read by hackers or unauthorized people trying to access it.
Having an SSL Certificate for your business is extremely important because if the information gets leaked, it could lead to the potential downfall of a company as your competitors would beat you easily in this cutthroat market.
4. Install firewalls
Firewalls are online security systems that monitor what information is being transferred between your internal network and the web. These can be both hardware and software-based, or better said, external and internal.
An external firewall is usually found as a physical part of a router or server which sits outside of the main network and prevents potential breaches from hackers. An internal firewall is software-based and constantly scans for malware, viruses or other kinds of potential breaches, quarantines found attacks and terminates them.
5. Security policy for personal devices
The main computers and devices within the company may be equipped with first-rate security. However, employees might have software or hardware that they want to bring into the premises of a company. There should be security policy formulated in the company regarding outside devices or software.
To stay secure in this case you need to make a requirement that all personal devices automatically check and install security updates to remain up to date.
6. Password policy
Passwords can be makers or breakers of good security. You can have the best gear and software to protect your files, but if some employee has 123456 or qwerty as his password, they won't do a thing.
Make sure that all passwords are changed every month or two.
Make sure that all passwords are 8 or more characters in length.
Make sure that all passwords have upper- and lower-case characters, numbers, special characters and so on.
7. Create Backups
Constantly backing up your website can help you avoid a lot of headaches. If your website potentially gets breached and files are tampered with, you can always roll back to a previous working version and increase the security.
If you are a victim of ransomware, you can always completely delete the database and just back-up the page to a version before it was breached.
8. Multi-Factor Authentication
Multi-Factor Authentication is a method of authenticating users through the presentation of multiple pieces of evidence to an authentication mechanism. This is usually done in a way where besides just entering the password, you also always receive a randomized key on a different device you own, an SMS message on a phone for example.
9. Configure File Permissions
File permissions act as a guideline about what people can access and do things to certain files. There are three permissions available for each file: read, write and execute. The owner of the website should have access to all of them, while the public users should not be able to tamper with these permissions and files at all.
10. Disable autofill
When you disable autofill password facility then a manual password practice would increase online security. Browsers will not save the passwords anymore and hackers will have a hard time to get to the login details with a simple one-click because the main user was too lazy.
11. Limit the number of files you upload
File uploads can also cause major leaks in the online security system. It does not matter how regularly the system checks for errors, a bug could potentially lead hackers into your files and read all the data on your website.
Keep your files outside of the root directory and use scripts when attempting to access them. By limiting the number of files, you upload, you are also limiting the potential risk of a bug or potential penetration of your website.
Finally, the rising cybercrime has pushed industries to think over the necessity of cyber security for every size of businesses,  especially small sized businesses. The above precautions can make your business secured against cyber culprits as small businesses are highly on target of such cyber criminals.