Companies tend to go through times where they may be a bit slow, and then the exact opposite happens, and a business is suddenly swamped and is struggling to keep up with demands. During those extremely busy times it's all hands on deck, and extra hours may be required. During these times, a business luncheon with the staff can seem like a wise idea.
The goal is that the lunch is a productive one where business is conducted, but staff will still have a chance to eat and step away from their desk. While it's not practical or fair to be holding a business luncheon on a daily basis, during those busy times they may need to happen a whole lot more often. If you want to be sure that your business luncheon is as productive as possible, and that staff don't feel frustrated having to work through their lunch, then you're going to want to use these tips.
Have the Lunch Catered
One of the first steps you'll want to take is to ensure that lunch is covered and looked after for staff. If they are going to be giving up their lunch break, then they at least need to know they can still eat. Having it catered shows your appreciation to your staff, and it will help to give them a boost of energy whilst acting as brain food, which will be needed during the working lunch.
You can always check out local lunch catering menus and make sure to order a variety of items. Be mindful that some people may be vegan, vegetarian, have food allergies etc. If you want to play on the safe side, you can always send out an inter-office email asking about people's food allergies or preferences ahead of the meeting. It's good to have this information on file for future luncheons too so you can just refer to it before ordering.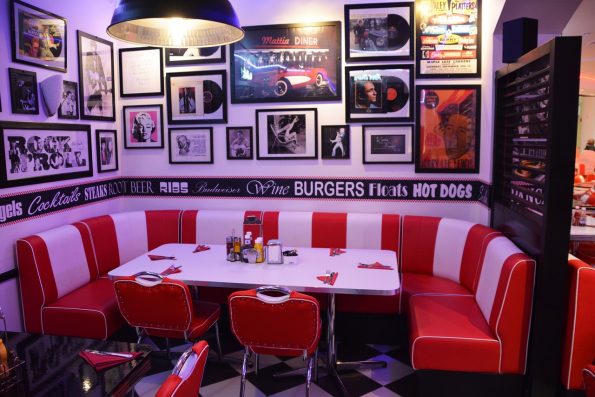 Try to Keep the Mood Casual
For some staff the mere idea of a "meeting" with the boss can cause anxiety and stress. It's important that these working lunches feel casual, and employees don't feel as though they need to be "on" the whole time. Staff should feel comfortable with each other, and with you as the boss/owner. If they feel more at ease and relaxed, then they can focus on their work that much easier.
Encourage Employees to Take a Stroll or Grab Fresh Air After the Meeting
After the luncheon finishes, rather than sending employees right back to their desks it's a good idea to encourage them to take a short break. Give them 15 minutes to take a stroll, go outside and get a bit of fresh air, and just take that mental break from work. This can help them to refresh, refocus, and be that much more productive back at their desk.
Make Working Lunches Productive Rather than a Chore
By using these tips, you'll be ensuring that your working lunches with staff are productive and even enjoyable rather than a chore that no-one wants to take part in.