Project Management Professional® or PMP® is one of the significant and rewarding industry-recognized certifications for project managers. A PMP® certified individual can easily work for any industry regardless of its geographical location. The essence of a PMP® Certification is necessarily global.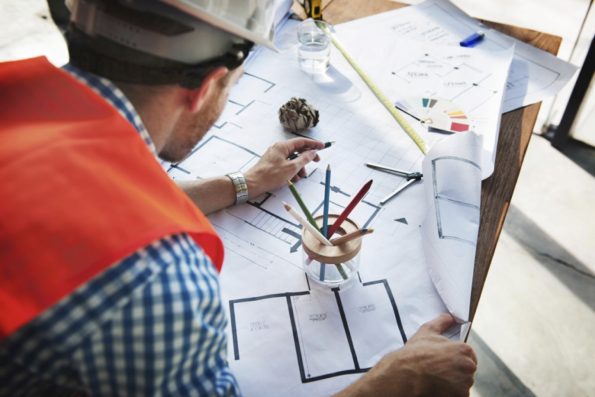 The PMP® has countless benefits when it comes to money-making potential and increments. It strengthens the employers too. Any organization who's more than one-third of the project managers are PMP® Certified is able to accomplish its projects in time and meet the original goals rapidly.
A PMP® Certified means a Project Expert
A PMP® certified individual has the potential to understand the jargons used, globally in the field of Project Management. PMP® allows you to build networks across continents and thus a community of organizations, experts and professionals.
In order to become a professional and proficient project manager, it is necessary for you to clear the PMP® Exam. The exam is based on the Project Management Body of Knowledge® (PMBOK®) by Project Management Institute® (PMI®).
Things you should know before applying for a PMP Exam
It is imperative for you to be well-aware of the PMI® definition of a project.
You need to make sure that the eligibility criteria are met.
A secondary-degree holder should have an experience of 5 years, in which a minimum of 7500 hours have to be spent leading and directing the project. Also, formal education with 35 contact hours is a must.
A four-year degree holder must establish a minimum of 3 years of experience without any overlapping professional project management assignments. At least 4500 hours have to be spent on leading and directing projects. The formal education with 35 contact hours remains a must.
PMP® Exam Essentials
Before appearing for the PMP® Certification Exam, you need to fill its application form. As soon as the form is filled, the PMI® marks your experience of Project Management.
Below is an entire overview of PMP® Exam application so that you are not overwhelmed merely by the application process.
It is recommended to become a PMI® member once you have decided to take the test. As a member, you can take the test for $405 while for the non-members the application fee is $555. Further, you are granted access to a free PMBOK® guide.
Also, you can become a global member of the PMI®, without joining your local chapter.
#STEP 2: Sincerely fill the application form
It is easy to complete the application, with the help of the PMI® website. You are provided with a total of 90 days to finish your application. Once you have submitted it, you can always revisit the site to check the application status.
For an online application, you need to state the source of your 35 contact hours, documents for hours of experience, and an annual year of education with the name of the institute. Make sure that the information you entered is accurate.
You need to take note of the following:
Years of work- experience should not be consecutive.
Any year with 80 hours per week will be considered as one year only.
Work hours are not required for every group process on each project.
#STEP 3: Candidate confirmation
Once you have submitted the application, PMI® takes 5 days to review it. It is advisable to keep checking the website for any further updates.
#STEP 4: Proceed with the online payment
As soon as your application has been processed, PMI® requests for online payment.
#STEP 5: Application Approval, Auditing, and the Exam
Application Approval: It is necessary to review the details provided in the application. You may or may not be flagged for an audit after the review process. In case, auditing is not required, you're informed and asked to register for the test.
Auditing: You get 90 days to provide the required audit material, for instance, copies of your higher degree.
The Exam: The online tests are conducted at various Prometric sites. You need to carry an Identity Card which has your photograph and signature. Further, the details on your ID should be in English. No rough sheets or calculators are allowed, they are provided to you at the exam center.
There are no scheduled breaks during the exam. You can receive your marks right away. The marks determine your 'pass' or 'fail' designation, but anyhow you cannot know the number of questions you've attempted correctly.
The PMP® Exam can be taken thrice a year.

Why you should become PMP® certified?
Earn global recognition as a Project Manager.
Get your professional achievements certified.
Enrich your management skills.
Enhance your marketing ability and customer confidence.
Highlight your determination and passion for career growth.
Simply put, PMP® has a global value and its examination is not at all complicated. It is plain and simple. The 200-multiple choice questions examination has no negative marking. The minimum percentage required to pass the exam is 62%. The type of questions includes definitions, case-studies, fill-ups, two-likely answers, and negative descriptors.
Where can the answer to your queries, if any, be found?
The PMP® Certification process is simple, yet you may face problems while accomplishing the task. Numerous institutes provide end to end solutions for PMP® Certification.
KnowledgeHut is one of the leading institutes you can connect with, for the above purpose. They have a proficient faculty and learner-friendly environment. Its past-record speaks of the success and accomplishments of the institute.  KnowledgeHut helps you achieve your desired PMP® Certification with a 100% success guarantee. Enrolling for it might just be your first step towards it!
Now that you know all there is to know about the PMP® Certification, build a shining career for yourself.